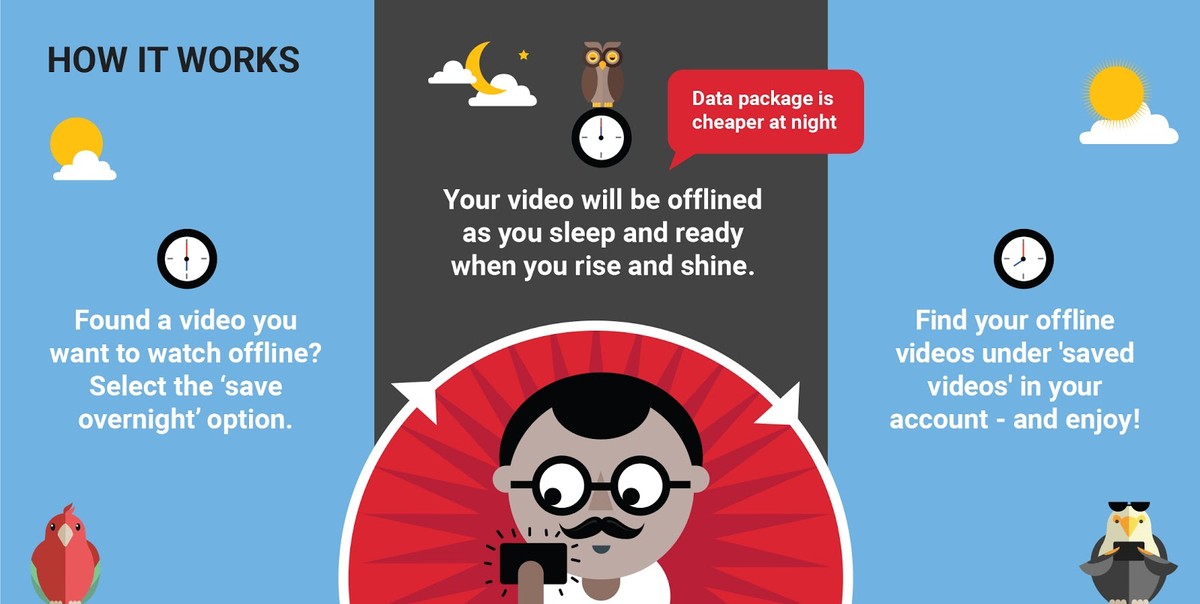 YouTube has rolled out Smart Offline feature in India that lets mobile users take advantage of cheaper mobile data rates at night. A number of telecom operators offer affordable night packs in the country.
When users will taps the button to push a video offline, a message will appear that will give you the option to select "Save overnight" using your mobile operator's discounted night data plan. When you select it, the YouTube app will smartly schedule your video to be offlined after peak hours that night. This lets you watch the video seamlessly without any buffering. YouTube's Smart Offline feature only works with videos downloaded or viewed over cellular networks.
At present, the feature is gradually rolling out to Airtel and Telenor subscribers and will expand to all users in India eventually. As the feature will not work on WiFi network, users will need to connect to their carrier's data network to see this feature. You will have to update the YouTube app to the latest version. Google had launched YouTube Offline in India for Android and iOS in December 2014.