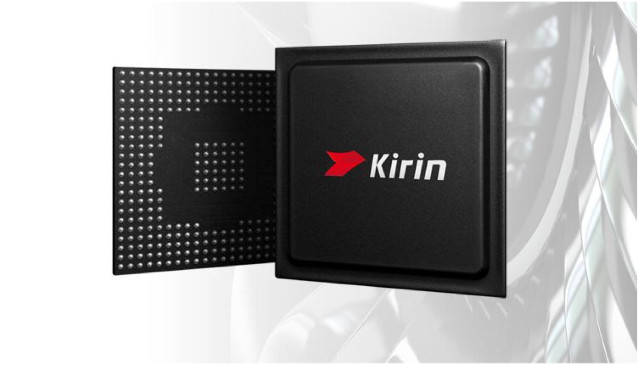 Honor is all set to launch a brand new smartphone powered by a 16nm next generation processor soon. One of the first implementations of the chipset in a smartphone falls under the Honor series and that smartphone is rumored to be launched in India by the end of the month. However, in this post, let's take a look at the processor in detail to see just how much hard work goes into making these tiny little chipsets that power our smartphones.
The new Kirin processor is expected to be the second generation of chipsets in the Kirin 600 series. The first chipset which was dubbed Kirin 620 was released towards the end of 2014 and was the first mass-produced 64-bit octa-core multi-mode LTE processor. Till date, over 10 million devices have been shipped with the chipset such as the Honor 4X, Honor 4C, Huawei P8 Lite (Youth) etc.
The new Kirin is expected to be the Kirin 620 and is based on a 16nm FinFET plus manufacturing process and makes use of the big.LITTLE architecture with 4 x A53 + 4 x A53 cores and a Mali T830 GPU as well.  This is by no means a small feat since the chipset is only the third one to adopt this manufacturing process and only the second SoC to actually do it on a mass scale.
This just shows the kind of engineering and technical expertise that Huawei has at their disposal. However, what does that mean for the end-user? Do these changes and improvements in chipset size, manufacturing process etc benefit the end-user? Yes, definitely.
In more ways than one and so let's break them down into points.
Improved Efficiency, Performance and Battery Life: The new chipset manages to out-perform its predecessor by a large margin. The CPU performance alone has been improved by a surprising 60% while the GPU percent has been improved by a whopping 100% over the Kirin 620. However, plain performance alone is of no point especially in portable devices such as smartphones and tablets. These are devices that you carry on your person and depend on to do activities and get you through your day. Hence, it is very important that they are quite efficient too. Compared to chipsets such as the Kirin 620 that were based on a 28nm manufacturing process, the 16nm process manages to improve a lot in terms of performance while being able to consume as much as 70% lesser than the former chipsets.
Better Image Quality: The new Kirin chipset is expected to come with an ISP that provides dedicated hardware-level graphics processing that ensures better quality photos that look more real, natural and have a much better dynamic range . It also supports hybrid focus technology and can intelligently recognize and shoot using an appropriate scene mode. It also has a dedicated DSP that handles all the necessary changes and effect in post-processing to get the best out of your image. The new Kirin chipset is expected to have face detection technology that gives a more natural skin tone when it detects people in the frame.
Faster Network Speeds and Better Call Quality: It supports Cat 7 LTE with support for TD-LTE/LTE- FDD/TD-SCDMA/WCDMA/GSM and 4G+ as well as CDMA. It also supports carrier aggregation and can achieve speeds of upto 300 Mbps (220 Mbps on TDD) for download and 100 Mbps (20 Mbps on TDD) for upload. That essentially means that the new Kirin chipset has a 100% improvement over its predecessor, the Kirin 620 in terms of the peak download and upload rates. The new Kirin chipset also supports VoLTE that offers double the voice bandwidth and sampling rate. As a result, your voice is much more natural and richer as compared to conventional calls.
More Accurate Positioning and Faster Internet Speeds: It also comes with the latest Huawei Hi1102 SoC that comes with 5-in-1 connectivity (WLAN, Bluetooth, Navigation, FM and Infrared Remote Control). It supports global WLAN frequency bands and also has support for any two, three, four or five modes of joint satellite positioning systems for better accuracy such as GPS, GLONASS and Beidou.
Higher Levels of Security: The new chip supports RPMB (Relay Protected Memory Block) for fingerprint unlocking and payments. As a result, the fingerprint cannot be accessed by third-party applications and is crucial to prevent leakage of your information and fingerprints. In fact, it is considered to be the most secure bottom layer protection in the world.
This is a sponsored post for Honor