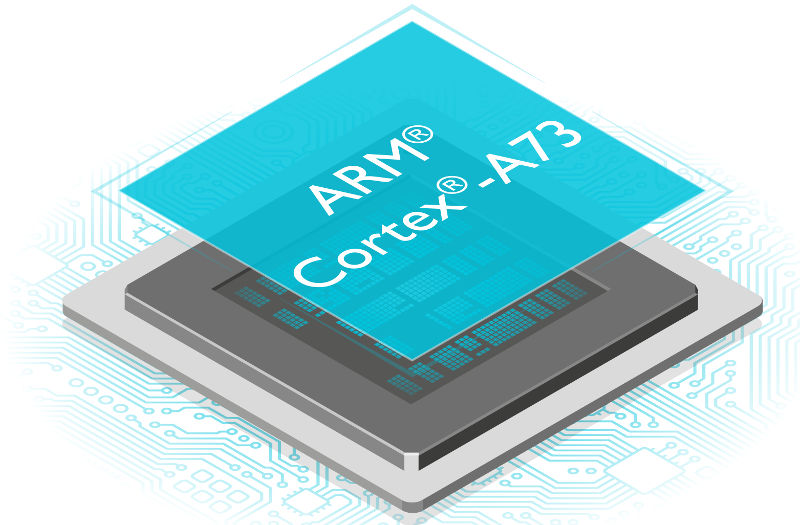 ARM has announced Cortex-A73 processor based on 10nm FinFET process technology and Mali-G71 for flagship devices that will be released from 2017. The high-end Cortex-A73 is the company's most efficient and highest performance applications processor that would offer 30% more performance than the Cortex-A72. It will offer clock speeds of up to 2.8GHz..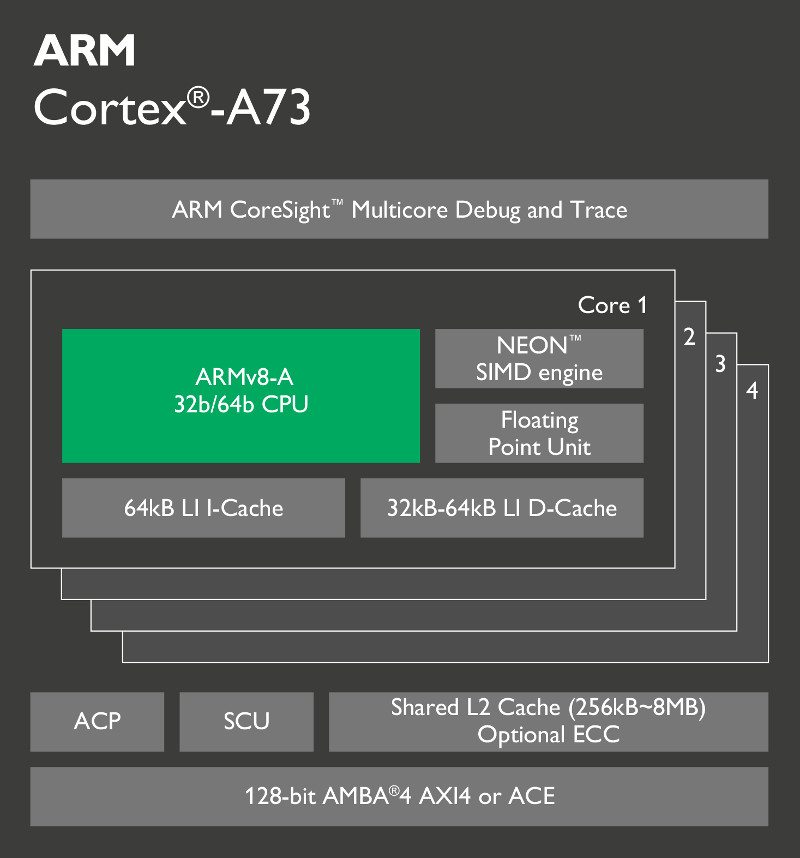 Highlights of ARM Cortex-A73
Highest performance in mobile power envelope. Up to 30% higher performance than previous generation.
Up to 2.8GHz frequency for highest peak performance
New levels of sustained usage for the best user experience. Up to 30% increased power efficiency
Smallest premium ARMv8-A processor ever. Premium CPU under 0.65mm2 per core.
Size and efficiency improvements enhance the ability of silicon providers to use the Cortex-A73 in ARM big.LITTLE configurations.
The Mali-G71 graphics processor unit (GPU) is built on new Bifrost architecture that promises stunning visuals for UHD content for premium gaming and mobile VR. It is scalable from 1 to 32 cores and delivers up to 20% better energy efficiency, 40% better performance density and 20% external memory bandwidth saving compared to Mali-T880 under similar conditions.
"The Mali-G71 GPU was developed expressly to meet the needs of new industry advancements such as the Vulkan cross-platform graphics API from Khronos as well as the ever growing demand for a smooth mobile VR experience," said the company.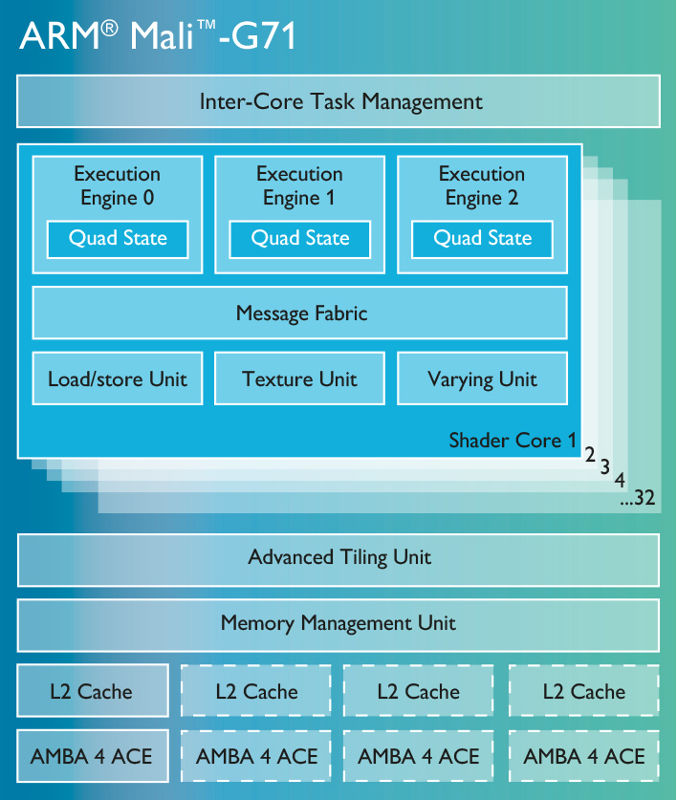 Highlights of ARM Mali-G71
Full support for the Khronos OpenGL ES 3.2, 3.1/2.0/1.1, Vulkan 1.0 and OpenCL 1.1/1.2/2.0 Full Profile APIs
Hardware implemented Full Scene Multiple Sample Anti-Aliasing with 4x, 8x and 16xMSAA
Frequency 850MHz in 16nm (16 FinFET)
ARM Mali-DP650 display processor and the Mali-V550 video processor
Scalability up to 4K120 with up to thirty two cores
More than ten partners, including HiSilicon, Marvell and Mediatek have already licensed the Cortex-A73 processor. Leading silicon providers including HiSilicon, MediaTek and Samsung Electronics have licensed the ARM Mali-G71 GPU. Both these are expected in mobile devices in 2017.