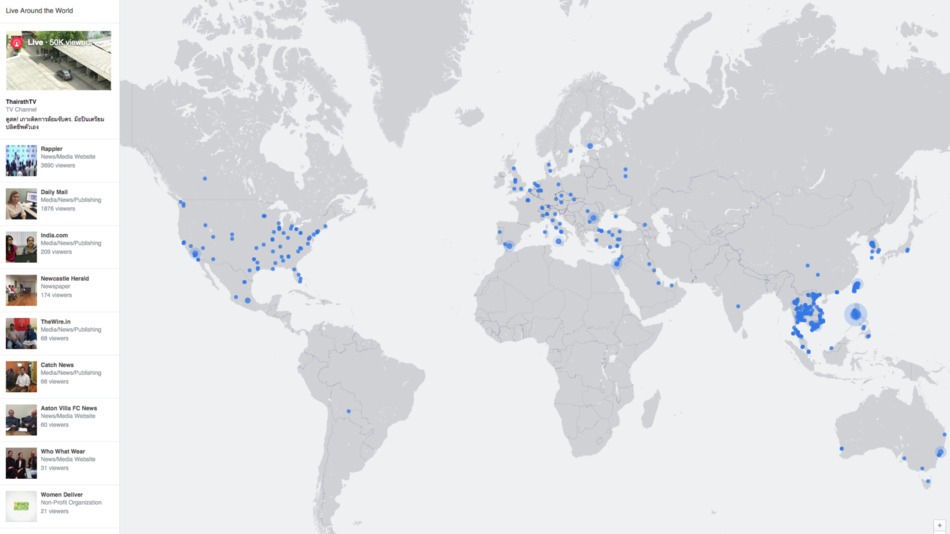 Facebook has rolled out a new interactive map for its Live videos. The map shows all the live broadcasts that are happening across the globe.
You can discover live streams that are taking place around the world in real time. The Live Video map currently appears to be available only on the desktop version of Facebook. To use it, find the 'Live Video' link under Apps in the the left navigation bar on your Facebook timeline. It shows the locations of all current streams in tiny blue dots. Ehen you click on a video, it also shows where it's being viewed. The larger the dot, more viewers are watching the video at that given time.
Prior to this update, users had to wait for a notification about live streaming from accounts you follow. The interactive map feature is rolling out slowly and is available in the UK and US but it is not known when it will hit globally. Periscope already offers a similar Global Maps feature for its platform.