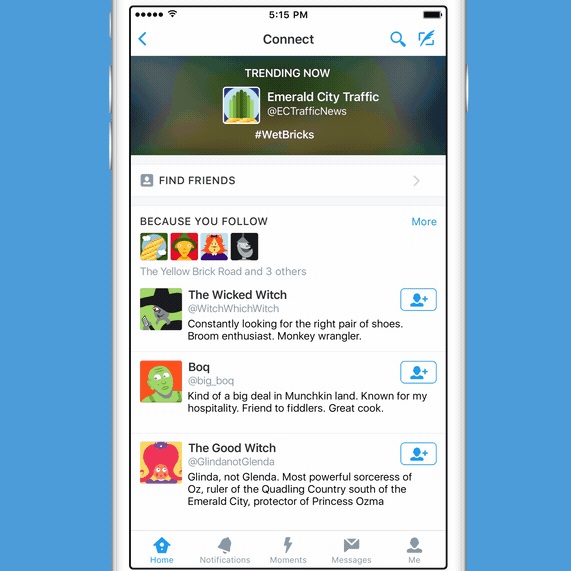 In a bid to make it easier for users to find accounts that are relevant to them, Twitter has launched Connect tab. The tab will offer personalized recommendations for accounts they should follow.
The "find people" tab has been renamed to "Connect and is present on the top left corner of the app. Twitter says that the recommended accounts will be based on who you follow, tweets you like, popular local accounts, world events and a so on. In addition, users will also be able to find friends by syncing contacts from their address book. Twitter will alert you when someone in your address book makes an account for the first time.
The micro blogging site says the Connect tab will improve over time as it continues to refine its recommendations based on your activity. The Connect tab is rolling out on Twitter's iOS and Android app. The addition of this feature could help Twitter increase user base and engagement on its platform. Last week, Twitter revealed that it now has 310 million monthly active users, up from 305 million at the end of 2015. The platform added a total of 5 million users in this quarter.