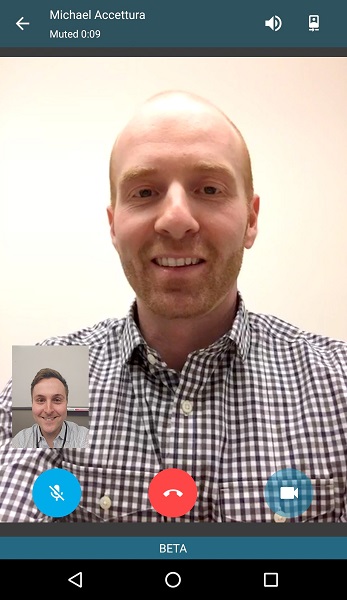 BlackBerry has updated BBM for Android with support for video calling. The feature is currently limited to BBM users in the US and Canada.
Users will need to update to the latest BBM app to try out the feature. You will not need a sign-up or an approval required to use video calling feature. When you tap the icon to initiate a call with one of your BBM contacts, BBM will ask whether you want to make a voice call or try a video call with the beta feature (provided your contact is also eligible to participate).
The feature is currently limited to Android and BlackBerry said that it will roll it out for iOS soon. BBM video calling is available for Android users running Android 4.4 or higher, and will be offered to those using a device running iOS 8 or higher.