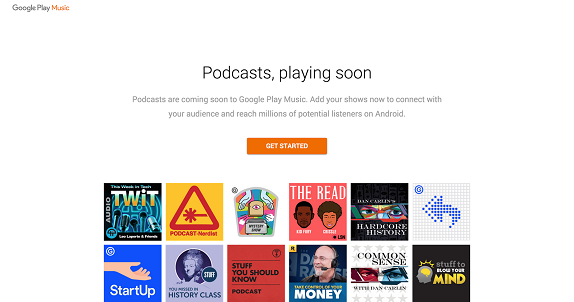 Google had announced back in October last year that it will be bringing Podcasts to Play Music soon and Podcasters can start uploading their shows to Play Music via a new portal. Even though the feature went live only for some users few weeks back, now NPR has sent out an email to members announcing that their podcasts will be available on Google Play Music, which will launch podcasts next Monday, April 18th.
In the email, NRP, said:
Google will launch podcasts on Android and other platforms next Monday, April 18, inside of Google Play Music, a streaming service similar to Apple Music. Please note: this information is embargoed and should not be shared or promoted externally until Monday. NPR has worked with Google to ensure that public radio is represented in the Google Play environment. Learn more about adding your station's podcasts to this new platform.
Sadly Google Play Music service is not available in India yet, so it is doubtful if we will get Google Play Music Podcasts. We will have to wait for few more days to find out.