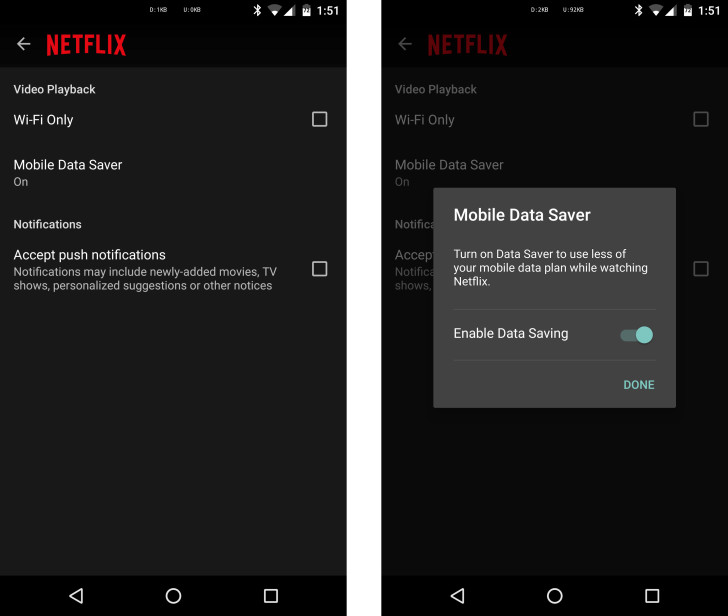 Netflix has announced that it will roll out a mobile data saver feature sometime in May.
The data saver feature will offer users more control over their data usage when streaming on mobile networks. This will let them either stream more videos under a smaller data plan or increase their video quality if they have a higher data plan. Netflix said that restrictive data caps are not good for consumers and the Internet in general as it creates a dilemma for those who increasingly rely on their mobile devices for entertainment, work and more.
The streaming service confirmed that it has been capping video streams at 600Kbps for years with an aim to make sure that you don't exceed your data cap. Netflix has been testing the data saver feature and has not noticed any major issues with it. The data saver option will be available in Settings in the app.
Netflix said in a blog post,
We recognize some members may be less sensitive to data caps or subscribe to mobile data plans from carriers that don't levy penalties for exceeding caps. As we develop new technologies, we want to give all our members the choice to adjust their data consumption settings based on their video preferences and sensitivity to their ISPs data overage charges.
In August last year, Opera Max updated the app with data compression for YouTube and Netflix which allowed users to select their own levels of compression. Netflix entered India in January this year with plans starting at Rs 500 per month.
Screenshot: via