Amazon has filed for a patent application that would allow users to take a selfie or video of themselves to pay for items. Filed in October last year, the technology identifies a person and authenticates payment with their photo instead of using passwords.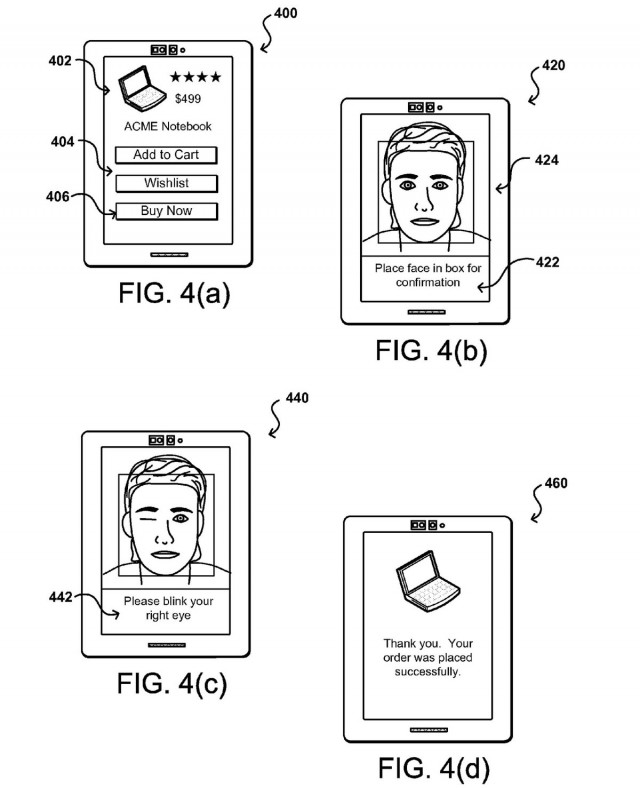 The application aims to make the online shopping process safe by using an image of the buyer instead of relying on password that can be easily stolen. Amazon explains in the patent filing that "a phone or computer "can prompt the user to perform certain actions, motions, or gestures, such as to smile, blink, or tilt his or her head.
The patent builds upon previous Amazon technology that lets a device authenticate someone using a photo or video. However, this latest patent goes a step further and extends authentication so that the user could complete a purchase. Last year, MasterCard announced that it was testing a new payment method that considers selfie as authentication. Earlier this month, Google piloted a Hands Free mobile payment service that allows users to pay for items by simply telling the cashier "Paying with Google".