Believe it or not, we live in a world where there are people who don't have a Gmail account and now the service is bringing a new feature to cater to that specific audience. Gmail has announced 'Gmailify' feature that will allow non-Gmail users to access Outlook.com, Hotmail, or Yahoo! email accounts through the Gmail app on Android.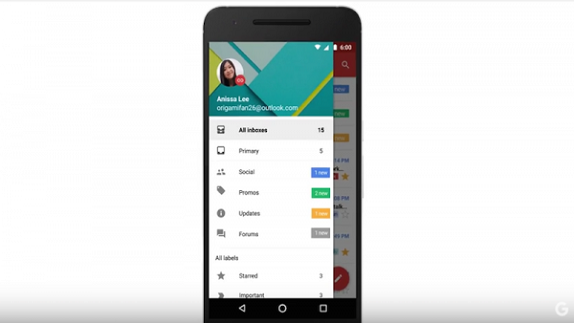 Non-Gmail users will be able to take benefit of all the popular Gmail features like spam protection, inbox organization and even Google Now cards. Users will need to manually enable the new feature by linking their non-gmail account to Gmail. Last year, Google allowed Gmail Android app users to manage their non-gmail accounts. In order to access the new feature, users will have to simply open up the latest version of the Gmail app and sign into your non-Gmail accounts and enable "Gmailify".
There is no word whether the Gmailify feature will come to iOS or the Web client. Google announced earlier this month that Gmail now has more than 1 billion monthly active users, up from 900 million users in May 2015.