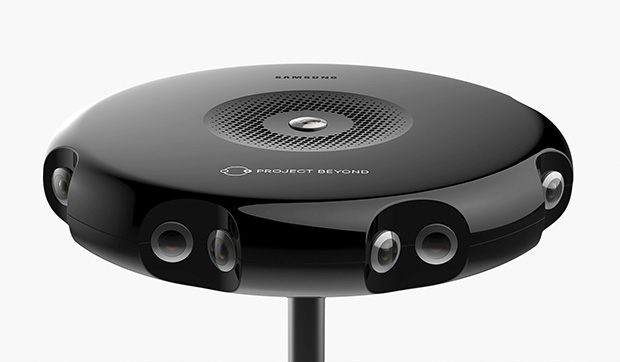 A few days back, we reported that Samsung might be looking to release a Gear 360 VR camera alongside the Galaxy S7 and S7 edge later this month. Now, the source code of the Unpacked event seems to indicate that the device will be announced there.
Two key words within the source code i.e "360 video" does hint at the possibility that we can see the Gear 360 VR camera being announced at the event. However, there is also the possibility that the terms could be used to describe the presentation or live streaming in 360 degrees. After all, the Samsung Gear S2 launch during IFA in Berlin last year had a very similar circular 360 degree presentation.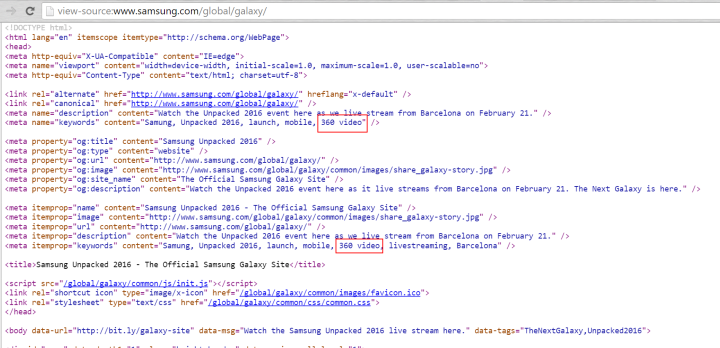 There is also the possibility that the term would be referring to both the streaming/presentation as well as the Gear 360 VR which the video will compliment during the announcement. Whatever the truth of the matter is, we will know for sure later this month on 21st in Barcelona, Spain when Samsung is set to launch the Galaxy S7 and S7 edge.