It looks like Samsung will unveil a virtual reality camera along with Galaxy S7 and S7 edge on February 21. A new report from SamMobile states that the company will introduce the Gear 360 VR camera at the event.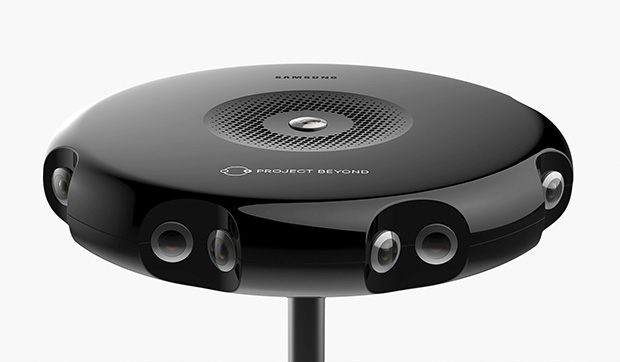 The Gear 360 VR is a spherical camera that has the ability to capture images using two 180 degree fisheye lenses. In addition, it can be paired with a phone via Bluetooth via the Gear 360 Connect application. The camera will come with an internal memory for video and images and have the functionality to switch between 180-degree and 360-degree panoramic recording. There will be an internal battery and also sports onboard storage whose capacity is not known at the moment. A live feed of the camera can be beamed back to the connected handset.
Moving on, maximum resolution on the camera is set at 3840 x 1920 in dual lens mode or 1920 x 1920 in single lens mode The report says that the Gear VR 360 will be compatible with Galaxy S7 and does not mention any other devices at the moment. Samsung had announced in November 2014, Project Beyond that was designed exclusively to capture 360 degree videos.