Apple has announced that it is killing its ad-supported iTunes Radio online music service on January 29. The service which was announced in 2013, will no longer be free.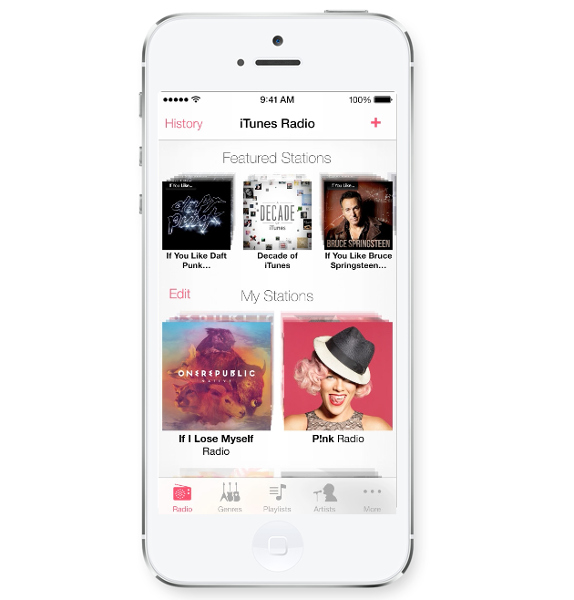 Apple has started sending out emails to its customers saying that iTunes Radio will only be available for Apple Music subscribers that pay $9.99 per month to access the service. "All radio stations except for Beats 1 will be available exclusively to Apple Music members," the message reads. In other words, the iTunes Radio which is available only in the United States and Australia, will be folded into Apple Music. Apple said that it is making Beats1 as the premier free broadcast making it the only free music streaming service offering from the company.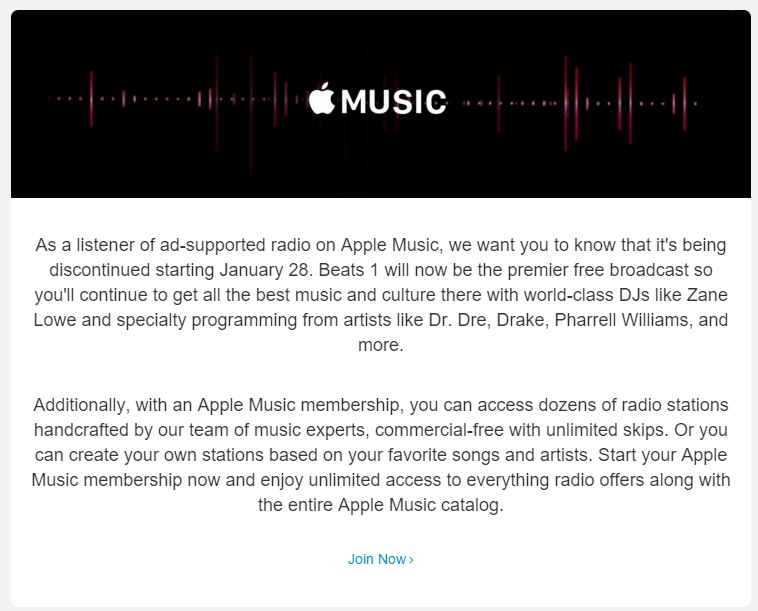 iTunes Radio is a service similar to Pandora that lets you create custom stations based on genres or specific songs. You can start a station based on an artist, song or genre and Apple uses its algorithms to offer similar related music. Earlier this month, it was reported that Apple Music has more than 10 million subscribers.