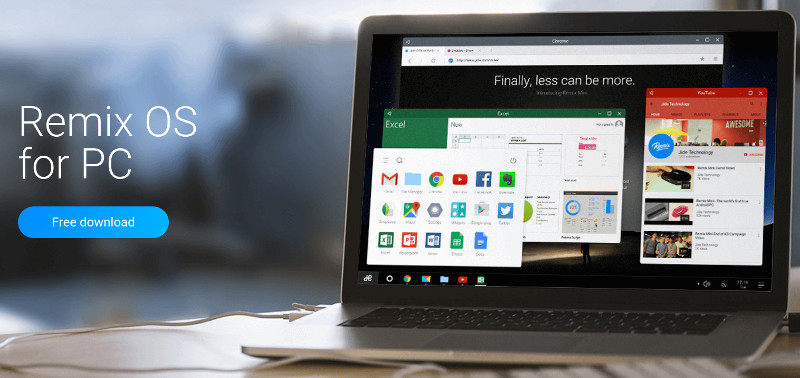 Jide Technology, popular for its Android-based Remix OS PCs introduced the Remix OS 2.0 for all other PCs and laptops at the CES 2016 last week. Today it has released the first version of Remix OS 2.0, as it had promised. Remix OS is the same Android, which has been tweaked to work on PCs and includes new UI, responds to mouse clicks and even lets you use keyboard shortcuts on your PC or laptop. Check out the demo below.
httpv://www.youtube.com/watch?v=qMO9v4jmcsI
Download Remix OS 2.0 for PC from Jide website here. You can also download the version with Google Apps from here. You need at least 8GB USB 3.0 flash drive for it to run smoothly. This is an alpha version intended for developers and early adopters so there might be some bugs, says the company. Check out the instructions below.
Instructions to Launch Remix OS for PC

Download Remix OS for PC package and then unzip the file.
Insert flash drive to your PC.
Open Remix OS USB Tool and follow the instructions to burn the flash drive.
Reboot your PC.
Press F12(PC)/Option(Mac) while booting and enter Boot Menu.
Select "USB Storage Device" as boot option under Legacy Mode.
Select either "Guest Mode" or "Resident Mode" to start Remix OS.
httpv://www.youtube.com/watch?v=a6VUnH_LGGw
httpv://www.youtube.com/watch?v=5YTW4EcSH_g