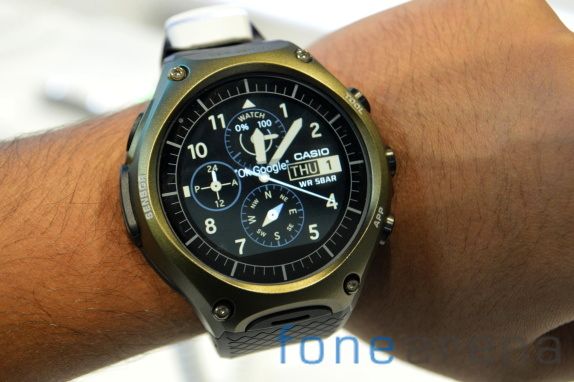 Casio announced the first rugged smartwatch powered by Android Wear at CES 2016. We went hands on with MIL-STD-810 environmental durability standard smartwatch at the event and here is what we thought about it.
httpv://www.youtube.com/watch?v=eg2PHuUXKS0
The smartwatch has a circular design which is quite like the other watches in Casio's lineup. The strap is made of rubber and is quite durable. In usual Casio fashion, the smartwatch will also be available in several colours such as orange, green, black and red. We went hands on with the black version. The casing is quite big and will likely suit male customers and might be too big for female hands. The build quality seems solid and it has a very utilitarian look.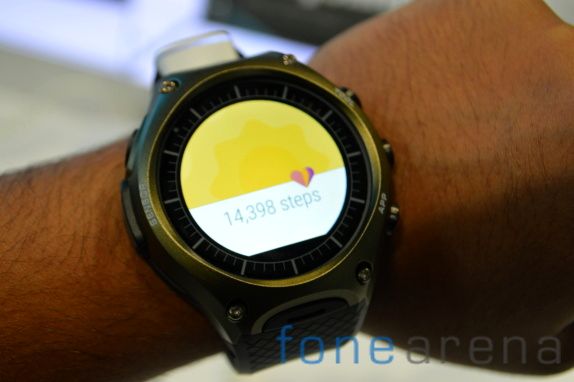 The smartwatch meets military standards in terms of ruggedness and durability so this isn't just your average smartwatch. It follows a form over function design as the main USP here is the ruggedness. It can be used underwater upto a depth of 50 metres and comes with a set of dedicated apps that measure activity levels and changes in the environment.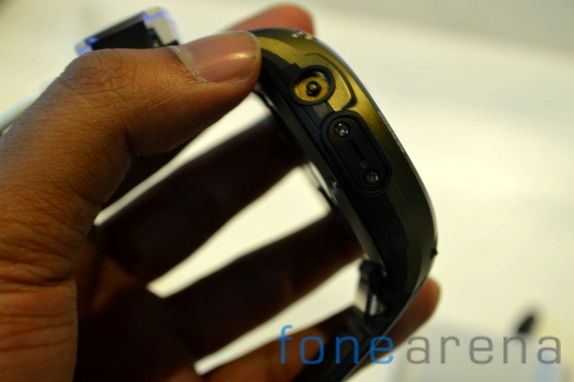 The display is has dual layers of which one is a monochrome display while the other supports colour. The display is 1.32 inches in size and has a resolution of 320×300 pixels. Using the colour displays gives a battery life that will last the user slightly over a day or over a month if you use just the monochrome display using just the timekeeping mode. The smartwatch is compatible with Android (4.3 and higher) as well as iOS devices.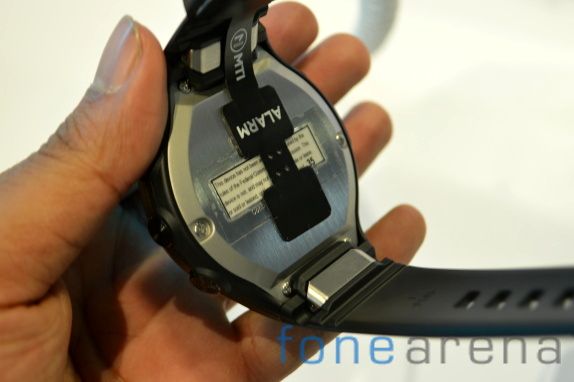 The device supports Bluetooth 4.1 LE as well as WiFi 802.11 b/g/n and has a single microphone. It also has several sensors on board including a pressure sensor, accelerometer, gyroscope and compass. It will launch in Japan and USA late March/early April at a price of US$500 (Around Rs 33,000)