LG has taken wraps of two new smartphones in the K series ahead of the upcoming CES 2016. LG K7 and LG K10 are the first two devices in the K series which come with the advanced camera technology and UX features.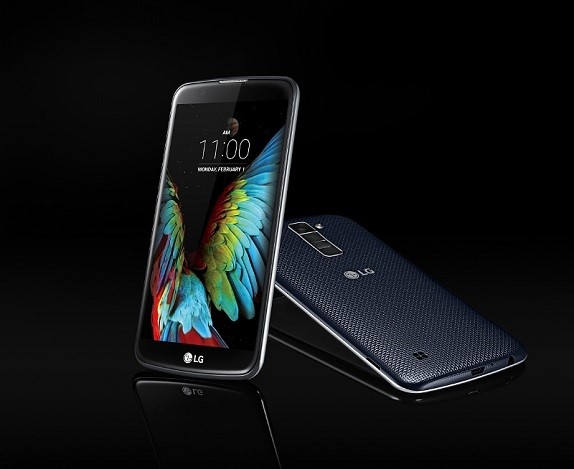 LG says that K Series smartphones will be the first to offer company's glossy pebble design language that is complemented by a new 2.5D Arc Glass. The sides of K Series smartphones don't have any buttons as the power and volume buttons are present at the back. The back cover features an intricate woven pattern that claims to offer optimal grip. The phones comes with features like Gesture Shot and Gesture Interval Shot for easier selfies. Gesture Shot enables users to take photos simply by raising an open hand in front of the lens and then clenching it into a fist. Closing one's hand twice automatically leads to the Gesture Interval Shot and will produce four consecutive photos. Both devices are equipped with Flash for Selfie on the front.
"Our 2016 K Series is the latest example of LG applying it best mobile technology and premium design philosophy across numerous smartphone categories. Customers equate the LG name with great smartphone imaging technology and we are committed to delivering on that flattering expectation."

said Juno Cho, president and CEO of LG Electronics Mobile Communications Company.
LG K10 Key Specifications:
5.3-inch HD display
LTE: 1.2GHz or 1.3GHz Quad-Core processor / 1.14GHz Octa-Core; 3G: 1.3GHz Quad-Core processor
Android 5.1 Lollipop
2GB RAM / 1.5GB RAM/ 1GB RAM, 16GB / 8GB internal memory
LTE: Rear 13MP / Front 8MP or 5MP; 3G: Rear 8MP / Front 8MP or 5MP
Size: 146.6 x 74.8 x 8.8mm
Network: LTE / 3G
Battery: 2,300mAh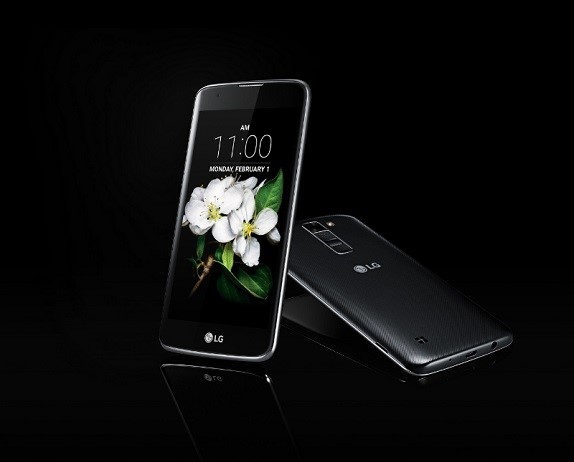 LG K7 Key Specifications:*
5.0-inch FWVGA display In-cell Touch (LTE) / On-cell Touch (3G)
LTE: 1.1GHz Quad-Core processor; 3G: 1.3GHz Quad-Core processor
1.5GB RAM / 16GB memory; 1GB RAM/ 8GB memory
Android 5.1 Lollipop
Camera: Rear 8MP or 5MP / Front 5MP
LTE: 143.6 x 72.5 x 8.9mm; 3G: 143.6 x 72.5 x 9.05mm
Network: LTE / 3G
Battery: 2,125mAh
The LG K10 comes in White, Indigo and Gold color option while the K7 comes in White, Black and Gold. Both the phones come in different specifications as they will be available in different markets. Both the phones will be introduced at CES 2016.