Facebook's iOS app is adding support for Live Photos feature, that debuted on Apple's recently launched iPhone 6s and iPhone 6s Plus. Uploading a Live Photo to Facebook is same as uploading a normal photo from your camera roll.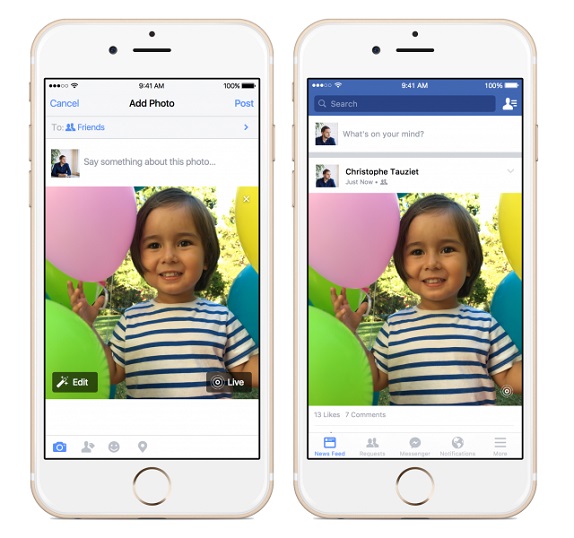 After the time of uploading a Live Photo to Facebook app for iOS, you will see three concentric circles symbol in the bottom right corner of your photo. Tapping on it will upload the photo as a Live Photo. Once the photo is uploaded on your Facebook's News Feed, your followers can tap on the photo and see the action in the photo. Users with devices running on an earlier iPhone or iPad running iOS 9 will be able to see these Live Photos that are uploaded to Facebook's iOS app. You will notice the circular Live Photos icon on relevant photos when sharing and browsing.
Facebook is rolling out the feature to a small group of users in a testing period while a global rollout will begin at the starting of next year. Earlier this month, Tumblr became one of the first apps to support Live Photos.