Facebook is really working hard on enhancing the user experience for Messenger. The social network has updated the Messenger app with few cool new features that improves your personalized chatting experience.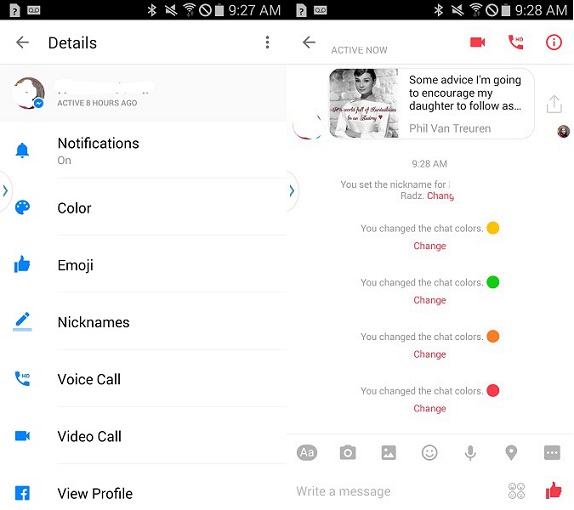 Firstly, you will have to update the Facebook Messenger app to the newest version. The app now shows three new options on the settings menu for color, emoji and notification. You can now add nicknames to your friends while chatting on Messenger which is a nice little addition that gives a personal touch to your conversation. Next up, the conversation threads can now be color coded and you can choose a color for an individual chat. This feature could be really helpful in a group conversation as it will easily differentiate individuals and their chats. You will simply have to tap the color you like from 15 color options.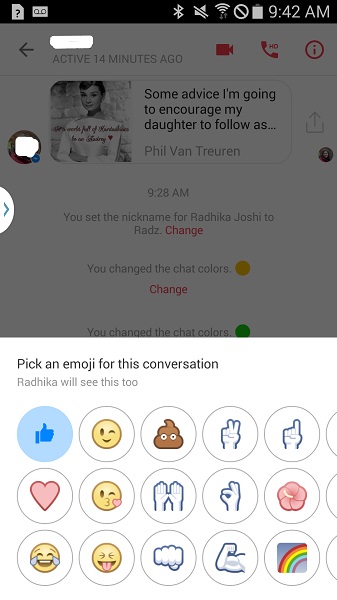 In case of emojis you can will now be able to change the size of the trademark blue thumbs up icon by simply long pressing it. Similar to this, you can now select any emoji that is available and change its size in a similar way. All and all the recent update for the Messenger focuses on making conversation on its platform fun and personal at the same time.
Facebook Messenger – iPhone and Android