Nokia has completed the $2.8 billion sale of HERE mapping tech to German automakers. The company has now announced its plans to expand its global mapping efforts.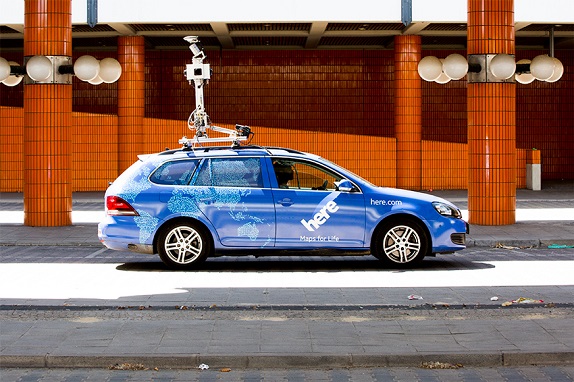 Here plans to collect anonymized data from Audi, BMW and Daimler vehicles to enhance its real-time maps. The company will be working on high-resolution, real-time maps for self-driving cars. It wants to be an open location platform accessible to all customers – within and outside the automotive industry – who seek to leverage the power of location in their businesses."
Here claimed that it currently powers its map with data from more than 80,000 sources and billions of probe points daily, the company is actively engaged in connecting to millions of vehicles and their on-board sensors that generate information about the car's surroundings. The company also says that it is willing to to work with other companies in the auto industry on the data-gathering initiative, helping it more quickly develop a map that would be needed for autonomous driving.
"With its platform further enhanced by data from multiple new sources, HERE would be able to accelerate the development of the next generation map needed for automated driving for the benefit of all automotive customers, as well as to enhance the quality of its maps, products and services for customers in other industries."

posted Here on the company blog.