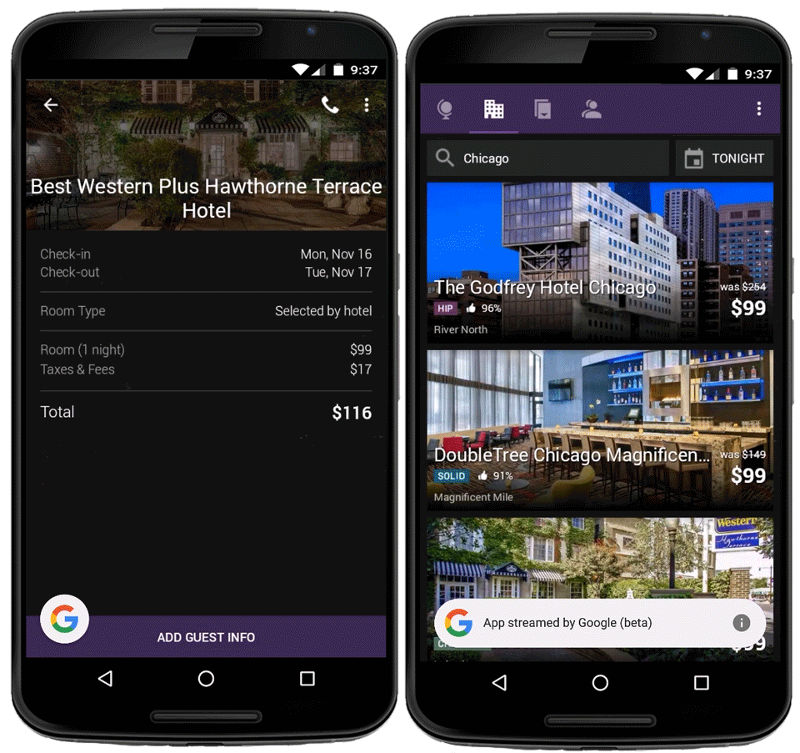 Google has announced that it is rolling out new feature for the Search on Android that will now show content from apps even if you don't have them installed. Google added ability to search through applications and show them in the results back in 2013. This lets users to search for something inside their application directly from Google Search
"We now have over 100 billion deep links into apps in our index — including some popular apps like Facebook, Instagram, Airbnb or Pinterest — and 40% of searches people do on Android surface app content.", said Google.
Google will now show "app-first" content in Search as well. "For example, if you need a hotel for your spur-of-the-moment trip to Chicago, search results will now include results from the HotelTonight app. Or if you're thinking about visiting Arches National Park, you will now find details about the 18-mile scenic drive from the Chimani app.", said Google.
It will also have an option to stream some apps you don't have installed, right from Google Search on a WiFi connection. After using the app, you can even install the app easily, if you like it. This feature uses Google's new experimental cloud-based technology.
This feature is currently available only with few apps such as HotelTonight, Chimani, Daily Horoscope or New York MTA Subway Map, but Google plans to expand it soon.