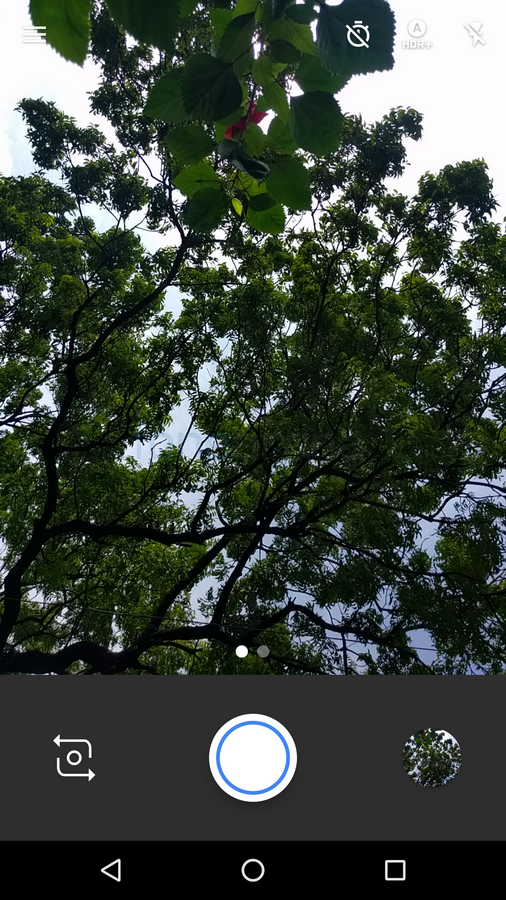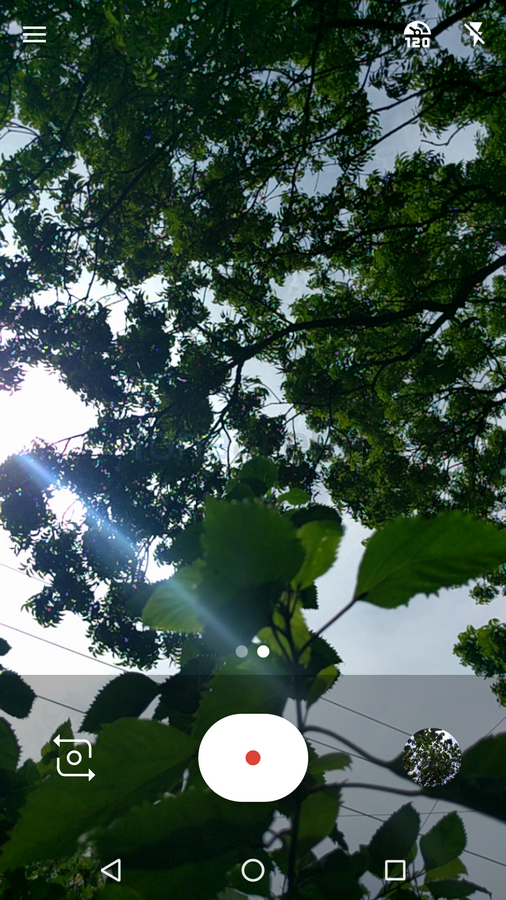 Google has just released v3.1 of its camera app that brings UI changes. Users of Marshmallow devices will now be able to have the camera UI of the Nexus 5X and 6P on their devices too.
The updated camera app will bring the same camera UI to any device that is running on Android 6.0 Marshmallow and that includes non-nexus devices as well. Users can now just swipe left or right to switch between the video recording and photo modes.
In the landscape mode, you have the shutter button on the right side with the shortcut to the Photos on top and the camera switch toggle below. You also have quick toggles for timer, flash and HDR modes. The app now supports Auto HDR+ mode to some devices such as the Nexus 6. The Nexus 5 doesn't have an Auto HDR+ mode but you can use a manual HDR+ mode if you want. The process of switching between the various HDR+ modes are also much smoother and stutter free.
Touch to focus while video recording is now supported. Previously, touching on a point while recording a video would automatically take a picture but now, it focuses on that point. Disabling SmartBurst previously meant that you could no longer take any burst shots. However, that has now been removed and the user is free to take as many as he/she desires.
Some other features such as the slow motion mode might be compatible with certain devices while some features will be incompatible too. it will depend on your device's hardware specifications and processing power. The update is rolling out to the Play Store gradually but it may take a while before you see the update on your device. If you wish to download an apk, you can do so by heading to the source link.