Facebook has introduced a new feature dubbed as Music Stories that enables users to better discover new music or share tracks with their friends.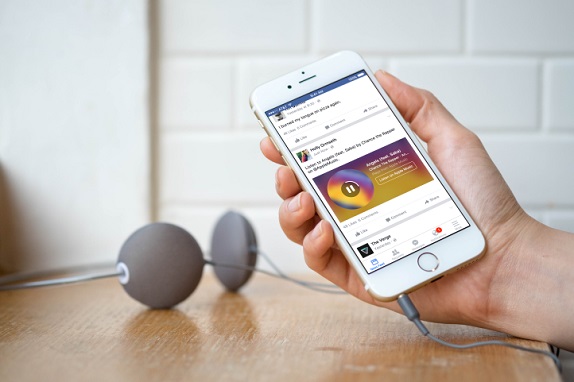 Music Stories are essentially 30-second clips of songs shared from Apple Music and Spotify that will be added to your News Feed. It includes an image of the album artwork, the song title and artist, the name of the service that it was shared from. The 30 second preview is streamed from either Apple Music or Spotify and can be purchased from or saved to the respective music streaming service.
The Music Stories that come up on the news feed can be clicked in order to listen to the full track on Apple Music or to purchase it from the iTunes store. This also means that users don't need to have Apple Music or Spotify installed on their phone nor do they need to have subscribed to those services. In order to share a song to Facebook, you will need copy the URL to the clipboard from Apple Music, just tap Copy from the Share menu and then paste it into a new post in Facebook in order to create a Music Story.
Currently users can only make use of songs from Apple Music or Spotify for their Music Stories. However, Facebook said that it will expand support for additional streaming music services soon. But they haven't mentioned any date for the launch of Music Stories on Android nor have they talked about the possibility of a web version coming out in the future.