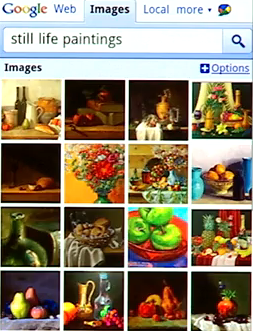 Google Mobile Team has redesigned their image search for both iPhone 3.0+ and Android 2.1 devices.
Under this new redesign, Google Mobile Images Search has got many new features like More number of thumbnails on the screen, Swipe through to see the next or previous page of results or use the 'Next' and 'Previous' page buttons present on the screen, More Speedier so that the images appear quickly when you browse, a New Black background with fading buttons so that you can view images with little distraction.
To try this new version of Image Search available in 38 languages worldwide, just head over to www.google.com on your phone and tap on "Images".
Meanwhile, here is a video demo of all the new features in the Google Mobile Image Search. Do Check it out.