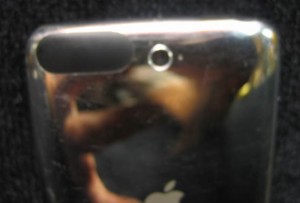 Two iPod Touches with Cameras on the rear have landed on ebay recently. These are actually prototype units labeled as DVT-1 and DVT-2 (Design Verification Test). The pictures of these look pretty convincing.What's funny is these device are not running iPhone OS but some testing software called SwitchBoard. It's very much possible inside Apple , the software and hardware teams never get to know what the other team is working on.
This is not the first time we are hearing about an iPod touch with Camera . We have seen pictures and even a video which surfaced last year
There have been reports that Apple faced some technical issues with this version and that's why the launch has been delayed for a long time. If the iPod touch finally gets the Camera (and full-GPS).. the gap between the iPhone and iPod gets more close.
Who thinks Steve Jobs will announce this new iPod Touch with Camera this June along with the iPhone 4G ?