With an aim to offer faster loading of mobile pages, Google has announced "Accelerated Mobile Pages". The new open source initiative improves the performance of the mobile web and is Google's answer to Facebook's Instant Articles.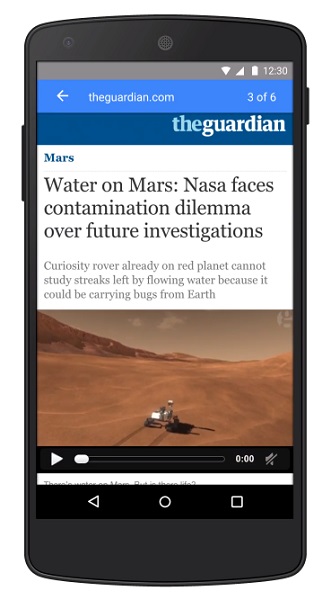 Google says that it wants rich content like video, animations and other graphics for the mobile web. Accelerated Mobile Pages (AMP) is an open source HTML code framework that Google is asking publishers and developers to adopt into their websites and apps. The same code will be able to work across multiple platforms and devices, so that the content will appear everywhere regardless the type of device you are using.
The search engine giant has already teamed up with a large number of content partners including The Atlantic Media, BBC, BuzzFeed, Condé Nast, Financial Times, The Guardian, Hearst, The Huffington Post, The New York Times, The Telegraph, Vox Media, The Wall Street Journal, The Washington Post, and more. Along with these content partners. Some of the top tech companies including Twitter, Pinterest, WordPress, Chartbeat,Parse.ly, Adobe Analytics and LinkedIn will integrate AMP HTML pages.
Google says AMP HTML will "dramatically improve" the performance of the mobile web by allowing website owners to build lighter-weight web pages that have a reduced reliance on technology such as JavaScript. The company has designed a new approach to caching that allows the publisher to continue to host their content while allowing for efficient distribution through Google's high performance global cache. It is also intending to open their cache servers to anyone free of charge. Any sites using AMP HTML will retain their choice of ad networks, as well as any formats that don't detract from the user experience, added Google.
Over time, the company anticipates that other Google products such as Google News will also integrate AMP HTML pages. The latest initiative is currently in technical preview,