Your Facebook profile is about to get a new makeover. The social network is testing a new feature where users can upload a profile video instead of a normal photo as their profiles on Facebook .

With the profile video feature, users will able to film a short, looping video clip that will play for anyone who visits your profile. You can use upto 7 seconds of a video footage that is similar to Vine as they act like a looping video. Facebook says this will add some flair to your otherwise static profile. The company has started to roll out the ability to set a temporary version of your profile picture that reverts back to your previous profile picture at a specified time.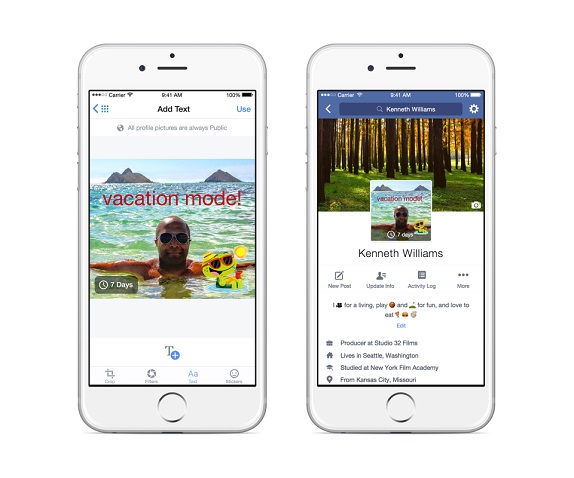 The latest update also shifts the position of the profile picture to center as oppose to the current state where it is placed on the left hand side corner. Also, the size of the photo or video is now bigger. Moving on, you can now create a temporary profile picture specifically for those moments and events take for example the recent Digital India campaign or the time when people applied a rainbow filter to their profile pictures to show support for same-sex marriage. You can set a timer on your photo so it only displays for a set period of time.
Facebook is improving controls for your profile photos by introducing a new customizable space at the top of your profile where you can add a short, public about what do you do and it also supports emojis. Next up, there is a new option to select up to five Featured Photos that will appear pinned to a section at the top of your profile. This space is visible to anyone who visits your profile and you will have full control of what information appears here. Facebook has shifted the position for Photos and friends and they are moved to the right side at the top.
Facebook said that it has started testing all of these features to a small number of iPhone users in the UK and California, and it will soon expand to more people. The social network said that it is revamping user profiles as they are a popular destination and people visit profiles four billion times each day.