Instagram is putting focus on one its feature that had taken a back seat for a while now – Instagram Direct. The direct messaging feature, which the company says is being used by 85 million users, is getting a number of features that focuses on enhancing the messaging experience.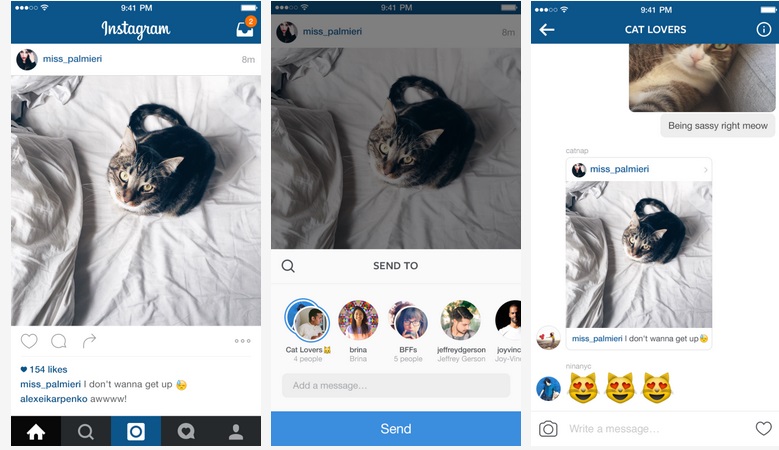 First up, the version 7.5 of the app gets much needed feature dubbed as threaded messages. Now users can reply to a photo or a video immediately with and text and keep the conversation going back and forth on loop. Prior to this update, you had to reply to a photo with only photo. Users can even view the messaging history. Instagram now has a new Direct share button that lets you send other people's photos or videos in a private chat. You will not download or save images from a conversation, and groups have a maximum of 15 people.
The photo sharing service noticed that about 40 percent of comments included this @-mention, so the app decided to make it easier to share a photo directly with a specific person or group of people and start a private conversations around that photo. Moving on, the update also introduced a selfie-cam shortcut inside Direct that now appears on the bottom left-hand side of the screen. Tapping on it lets you take a quick shot of yourself. Users can even send locations, hashtag pages, and profiles as direct messages right from your Instagram feed. This makes Instagram more useful to groups as you can add up to 15 people to a direct message.
Finally, Instagram Direct also supports emojis, so users can finally respond to pictures with little in-text pictures. All the latest features are available on Android and iOS apps. It looks like Instagram wants to come in line with peer to peer messaging service that are already present in huge numbers.