HTC has updated its Zoe app, that lets users create, share, and remix "professional quality highlight videos" on Android devices 4.4 or later, with new features and improvements. The latest update 2.0 that is available at Play Store includes a new smart trim feature and longer clips.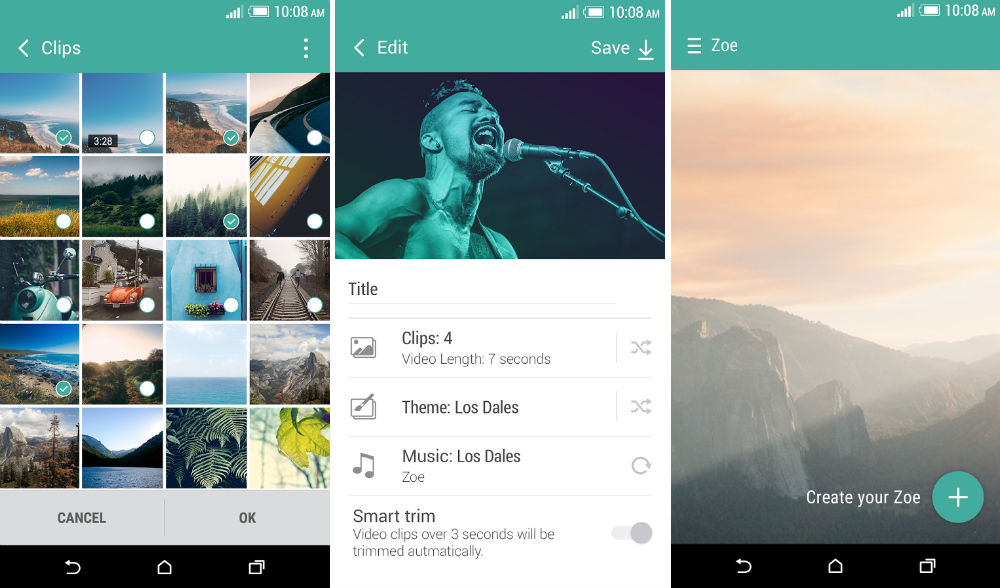 Users can now create and save Zoe highlight videos on their phone. A new smart trim tool allows users to shorten their video clips within the app itself. In addition with the latest update the length of a video has been increased from 30 seconds to 180 seconds i.e 3 minutes. Uses can include as many clips as you like within the 3 minute time limit. Finally, they will have to login to download existing Zoes from the cloud.
Earlier in May, the Zoe app was updated with Chromecast support that allowed users to share their 'Zoes' i.e. videos with friends and family on the TV.
Play Link –  Zoe