YouTube has officially launched YouTube Gaming, its answer to Twitch, the popular game streaming competitor. The new service that is launched for web, Android and iOS automatically pulls in all gaming-related videos and live streams from YouTube.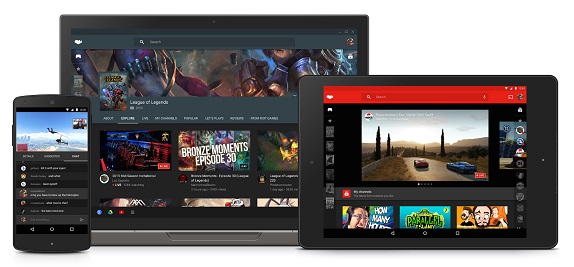 Announced first in June, YouTube Gaming will offer viewers personalized gaming recommendations based on the games and channels they collect. The service currently offers more than 25,000 game pages and gaming channels. The app features a "Games" tab and a "Channels" tab. Trending games and popular games are seen while you browse by game. YouTube Gaming also has an inline chat feature along with the ability to video archive games. Viewers can get personalized recommendations of what to watch based on their subscriptions and the games they collect.
YouTube recently got 60fps live streaming, especially for those who are streaming games. At present, YouTube Gaming is only available in the U.S. and U.K., though we can expect to see it roll out to more regions in the near future.