Nuance, the leader in speech recognition has annnounced a new, cloud-powered mobile version of its popular Dragon voice dicatation app. Dubbed as Dragon Anywhere, the app offers continuous dictation to iOS and Android smartphones and tablets.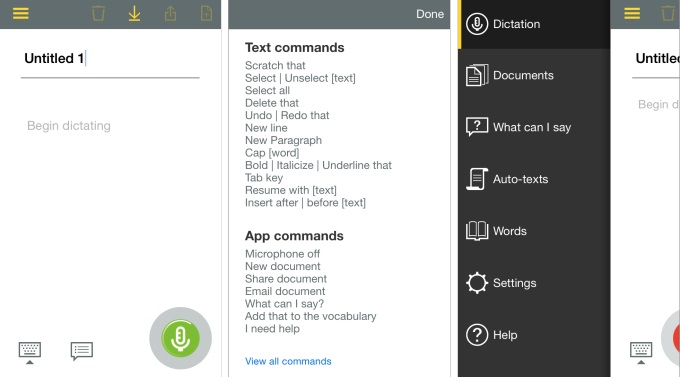 The app enables users to create and edit complete reports and documents, capture detailed notes and more, while on the go. It offers continuous dictation, syncing with various cloud services, and sync between your phone, tablet, and desktop. The app claims that it provides fast dictation and high recognition accuracy. There is no limit on the time or length of the dictation.
Moving on, the app also allows speakers to navigate through a document using voice commands. Users will be able to integrate a number of cloud services like Evernote with Dragon Anywhere app, this allows you to work on any of your documents while using the app. The app will be a subscription-based app, though Nuance has yet to announce pricing details for that.
"For years, professionals across industries have relied on Dragon on their PCs and Macs for completing the documentation and paperwork requirements that are critical to their businesses, and we are excited to extend that experience to mobile devices with Dragon Anywhere. By leveraging the cloud, Dragon Anywhere provides sophisticated dictation, editing, and formatting capabilities not offered by any other mobile voice dictation application, ensuring that professionals can stay productive wherever their work takes them."

said Peter Mahoney, Senior Vice President and General Manager of Dragon.