Google has announced that it is taking its Project Tango initiative outside of the US. The company has kick started sale of its 3D-mapping tablet in South Korea and Canada.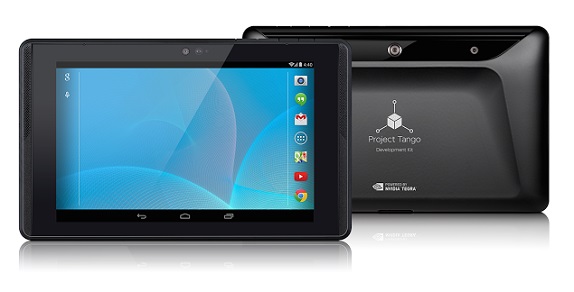 The Project Tango development kits will be available in 12 additional countries including Denmark, Finland, France, Germany, Ireland, Italy, Norway, Sweden, Switzerland, and the United Kingdom on August 26th. Project Tango was part of Google's Advanced Technology and Projects group (ATAP) for two years became an official Google Project in February. The tablet has a special hardware and software designed to track the full 3D motion of the devices, while simultaneously creating a map of the environment. It runs Google's Android operating system and currently use Nvidia's Tegra K1 processor, 4 GB of memory and 128 GB of storage capacity and supports Wi-Fi and 4G LTE wireless connections. Google unveiled the 3D prototype tablet with Tegra K1 processor for $1024 in June last year. The company slashed the price of Project Tango tablet to $512 in May this year.
"Project Tango is a mobile platform that uses computer vision to give devices the ability to sense the world around them. The Project Tango Tablet Development Kit is a standard Android device plus a wide-angle camera, a depth sensing camera, accurate sensor timestamping, and a software stack that exposes this new computer vision technology to application developers."

posted Larry Yang, Product Manager, Project Tango.
Google also revealed that it has shipped more than 3,000 developer devices so far and more than 100 apps have been created by developers that enables users to explore the physical space around them, including precise navigation without GPS, windows into virtual 3D worlds, measurement of physical spaces, and games that know where they are in the room and what's around them.