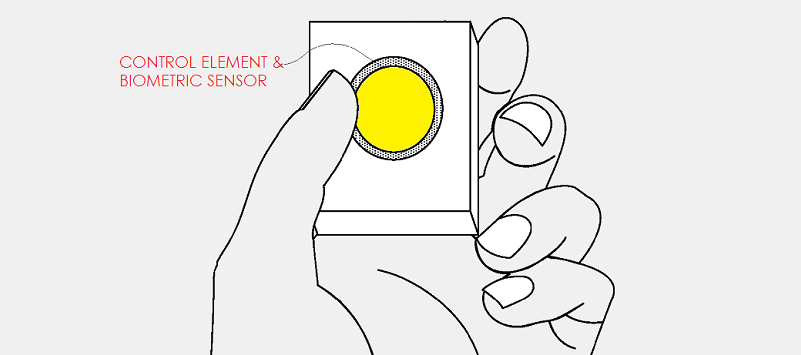 A new patent filed by Apple reveals their plans to integrate Touch ID into upcoming Apple TV remotes. Apparently Apple is planning to make Apple TV the hub for home automation in the future.
The Touch ID would allows the Apple TV remote to act as a universal controller for those features. It could allow Apple to load personalized content as well as settings such as volume and display settings simply by using the Touch ID fingerprint scanner to scan and recognize the user.
It could also be used as a method of authentication for iTunes downloads or quick access to Netflix without having to enter a password. Thus, the Touch ID implementation will make the whole experience faster and hassle free. Another use could be to allow parents to impose parental restrictions and limit the content that is available for their children to watch. So unless they register the fingerprint, those channels and contents will not be available for viewing.