Amazon wants its users to discuss books via popular mobile messaging apps. A latest update to Kindle for Android app will now allow users to share quotes, highlights, and book recommendations with friends through WhatsApp and Facebook Messenger.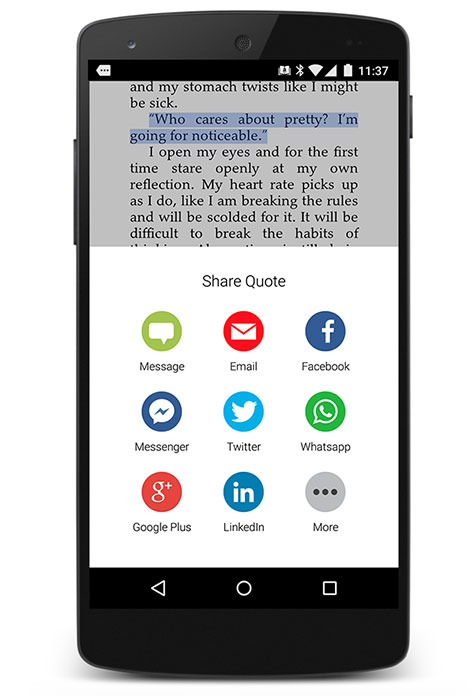 Along with Facebook Messenger and WhatsApp, users can now share Kindle book previews via text message and email. Prior to this update, Kindle readers could already share quotes and recommendations with all their friends on Facebook or Twitter, and now they can start a conversation with specific people. Clicking on a book recommendation or shared quote now lets users start reading instantly. Users who have received book previews or a recommendation can start reading them on their mobile devices or desktop as it does not require the Kindle app or even an Amazon account.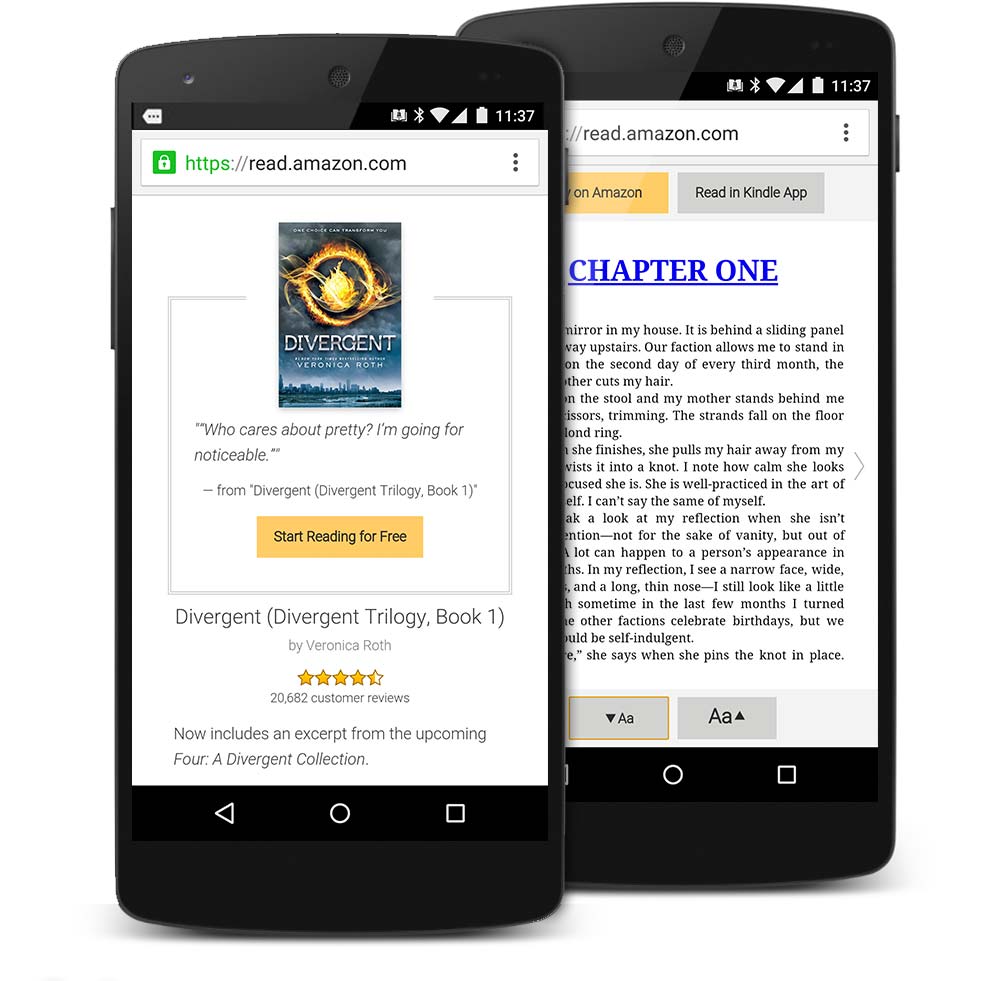 Amazon also announced that the updated sharing buttons will come to Kindle e-readers and other operating systems later this year. The Kindle app for Android was last updated with X-Ray for books, flashcard support and more in December last year.  Amazon recently announced a new Kindle Paperwhite with 300ppi screen for Rs 10,999.
Play Link – Amazon Kindle