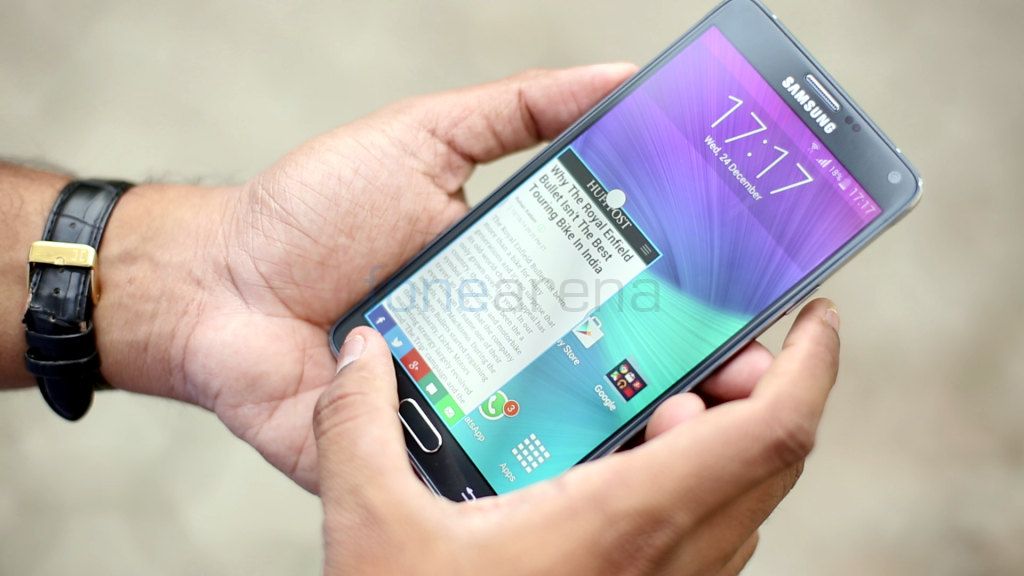 We have already seen a few Chinese manufacturers adopt the USB Type-C port in their smartphones. New sources state that the upcoming Samsung Galaxy Note 5 smartphone will come equipped with a USB Type-C 3.1 port as well.
This rumor pops-up just over a day after Sony state that they aren't looking to produce any USB Type-C phones in the near future. Samsung however have a history of adopting different standards of USB ports. For example it had debuted the USB 3.0 port with the Galaxy Note 3 and then followed it up with the Galaxy S5. The plan was to offer customers faster data transfer speeds but usage statistics showed not many people were making use of the feature and most of them just ended up using a regular microUSB port which was still compatible with both the handsets.
As a result Samsung moved back to the microUSB port for the Note 4 and S6/S6 Edge. However with USB Type-C there is more advantages than just faster data transfer speeds. The Note 5 is rumored to support Power Delivery V2.0 that supports 100W of power as opposed to Power Delivery V1.0 that support just upto 7W. That means much faster charging even compared to the fast charging devices we have right now.
The source also claims that the Galaxy Note 5 featuring a 4k display rumors are false however it will be able to output 4k video. It will also have UFS 2.0 flash memory like on the S6/S6 Edge.