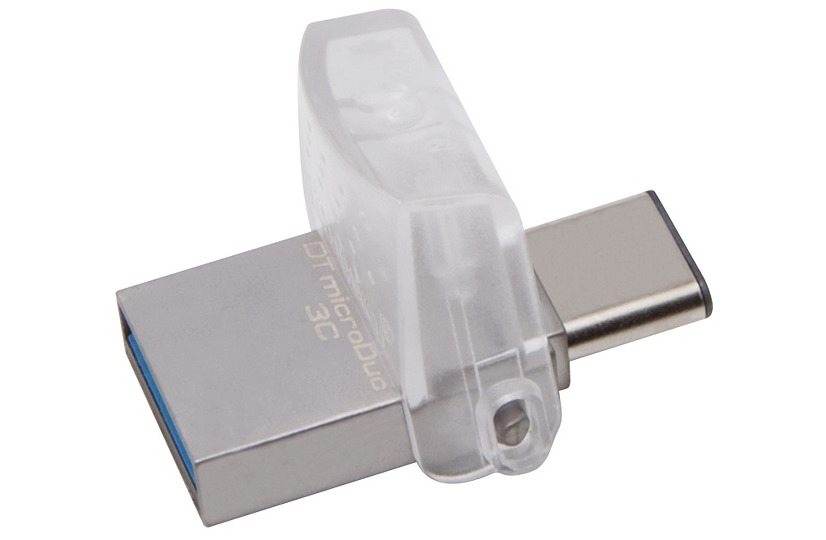 Kingston has announced The DataTraveler microDuo 3C, an USB OTG drive for smartphones and tablets with a USB Type-C connector. It has a standard USB Type-A ( USB 3.1, 3.0, 2.0) connector on the other end that lets you connect it to a PC, laptop or a Mac to transfer files easily. The USB Type-C enables a single port to function as a point for data transfer, video output, charging and even power external devices.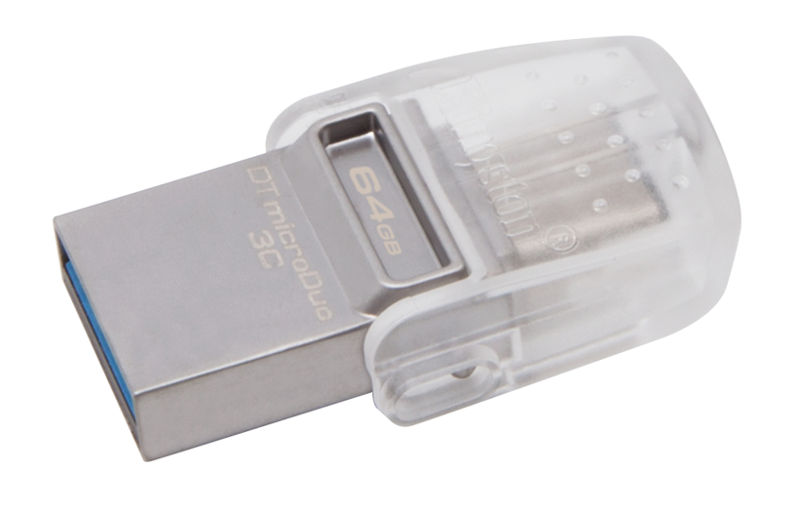 It comes in 16GB, 32GB and 64GB capacities. Since this uses USB 3.1 standard, read speeds are considerably faster than the microDuo 3.0 OTG drive with USB 3.0 support that was introduced last year. We had seen several devices with USB Type-C reversible port at the Computex. Several companies have already started bringing it to smartphones. We might see everyone adopt the USB Type-C connector soon.
Kingston DataTraveler microDuo 3C Features and Specifications
2-in-1: USB Type-C and USB connectors for easy transfer of files between smartphones, tablets, and computers
Convenient: ultra-small, pocket-sized design for easy transportability
Capacities: 16GB, 32GB, 64GB
Speed: USB 3.1: 16GB: 100MB/s read, 10MB/s write
32GB & 64GB: 100MB/s read, 15MB/s write
Dimensions: 29.94mm x 16.60mm x 8.44mm
Warranty/support: 5-year warranty with free technical support
The Kingston DataTraveler microDuo 3C will ship starting this month. No details about its pricing yet.