BlackBerry 10 devices are all set to receive BlackBerry 10.3.2 and BlackBerry Blend 1.2 update in coming weeks.  The update will bring a refreshed UI and enhancements to BlackBerry 10 devices.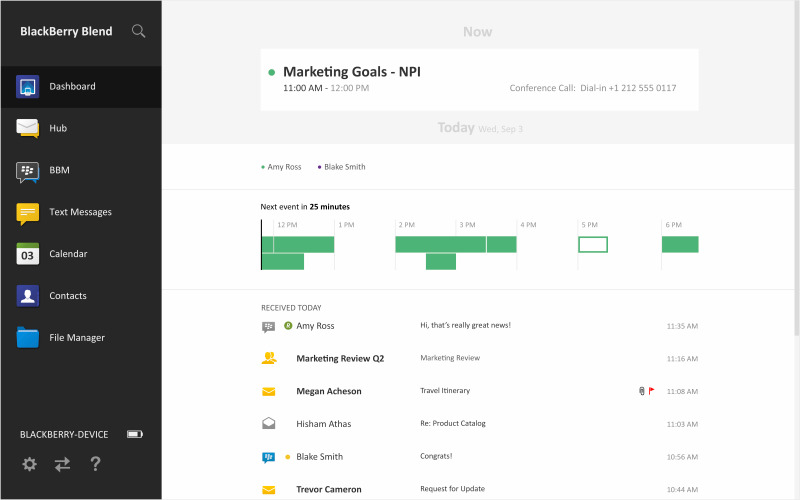 BlackBerry devices are set to become more secure and private, while offering more productivity. The BlackBerry Blend 1.2 update provides a fresh, new UI that is based on feedback from consumers. This new design makes navigating and interacting with messages and content faster and easier. There is an addition of BlackBerry Protect that allows you to disable the device if it is lost or stolen ensuring no one can wipe and reactivate your BlackBerry device.
Moving on the 10.3.2 update improves camera by adding low light performance in auto-mode, improved face-detection, and reduced blur caused by motion. Along with the camera, Calendar has been updated so when Meeting Mode is on your BlackBerry Calendar, the phone automatically sets itself to quiet mode during the meeting. With 10.3.2, you can now customize this feature to work however you need it to by specifying the events controlled by Meeting Mode, such as adding calendars to the ignore list.
Finally, the update will also include the voice activated BlackBerry Assistant, new icons, an improved action bar, and enhancements that extends battery life. BlackBerry 10.3.2 also comes with the Amazon Appstore for those who want to install Android games and apps on their phone. BlackBerry has announced that the update is subject to carrier approvals and you will receive a notification in the BlackBerry Hub once it is ready to download.