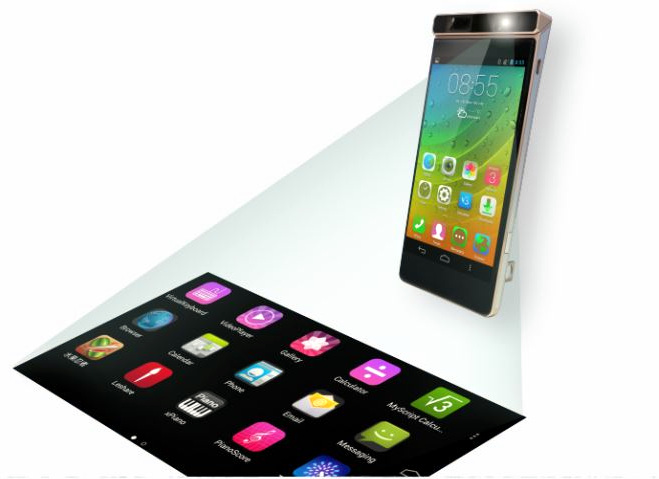 Lenovo showcased Lenovo Smart Cast, a concept projector smartphone with a built-in laser projector at the Tech World. Compared to pico-projector seen on most of the smartphones, this has laser projector, infrared motion detector and high-performance algorithms to offer a virtual projection. It is the first ever technology combination opens a new world of interaction, said the company.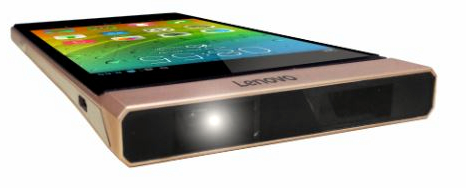 This can be used to project a large virtual touch screen onto a table to type with a virtual keyboard for better productivity since the projector can be rotated easily. It can also be used to watch movies, for presentation or even play games like Fruit Ninja using hang gestures on the table or cast onto the wall, said Lenovo. You can project content onto the wall while viewing different content simultaneously on the smartphone screen. The smartphone also has a built-in kick stand.
Lenovo did not reveal the specifications of this smartphone or when we can expect the product in the market. Check out the official video.
httpv://www.youtube.com/watch?v=JwBem1Ul8dk