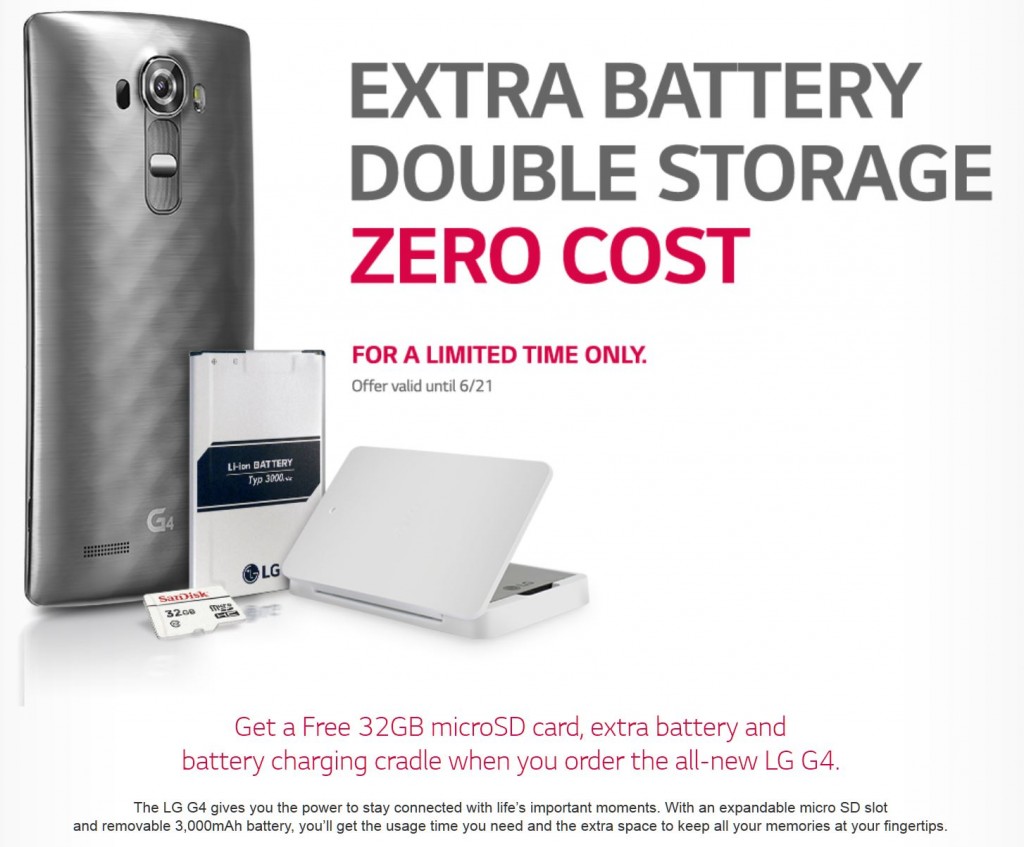 LG is yet to launch the G4 in USA but it is offering a very lucrative deal for early adopters. Customers who buy the device before 21st of June will get freebies along with the phone that can be redeemed by sending in their phone IMEIs along with proof of purchase.
The company will be giving early adopters a free battery, a 32GB microSD card as well as a charging cradle.Quite interesting to see the accessories that are being offered because unlike most of it's competitors, the G4 has a removable battery and it also has a microSD card slot as compared to the S6/S6 Edge which Samsung decided to follow in Apple's path.
However, users will have to complete a few procedures after buying the phone in order to get the freebies as you do not get them directly when you purchase the smartphone. You'll have to fill in a few forms and a copy of your sales receipt to LG's office in Santa Ana in California by mail.
But considering the freebies, we feel that it is worth it and if you do plan to get a G4 soon then we do suggest getting it before the offer expires on June 21st.