A popular developer Comex, who is behind JailBreakMe and former Apple intern has figured out a way to run a web browser on Apple Watch. He has published a video which shows a web browser running on Apple Watch.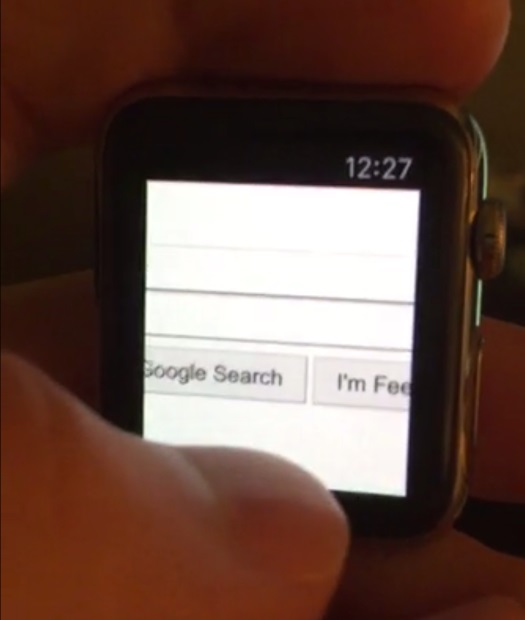 Comex shows how Google's home page functions from the screen of an Apple Watch. As per the video, the page doesn't load images, and there's no built-in keyboard to input text and hence the search is not possible. Also, the content of the website is unable to fit due to the small real estate of Apple Watch. The video also shows a Copy/Define contextual menu that is very similar to what is found in the full-fledged version of iOS.
It therefor makes sense why Apple Watch does not come pre-installed with Safari web browser. the video shows that it is possible to get the Watch to run arbitrary code. This could be the first step towards a 'jailbreak' of the Apple Watch.