It looks like Facebook wants its users to have more control over their News Feed. The social network is testing a new feature on mobile Facebook users to pick particular friends and Pages that they'd like to give priority to in their feeds.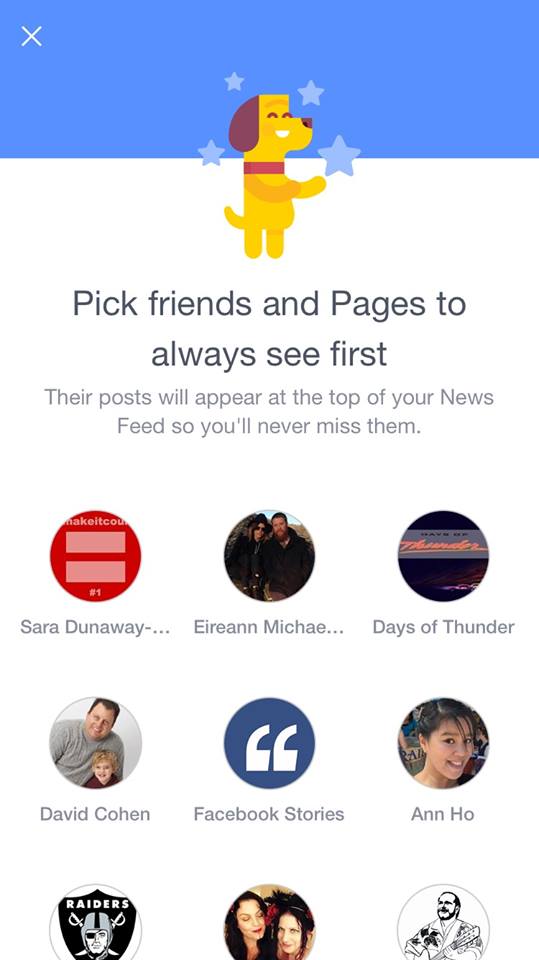 Few people are getting opt-in test feature which shows a box with a cartoon dog prompting them to "See more of what you love." Selecting "Get started" has users choose which friends and pages they want to top the News Feed. Posts from these accounts will then no longer be sorted by Facebook's algorithm. The report says that the new feature will not limit what is displayed in the News Feed, but will place an emphasis on updates from friends or pages that have been prioritized.
Facebook recently tweaked its algorithm to show content from close friends on the News Feed. At present, there is no other information whether this feature will roll out to all users.