Google can now locate your missing Android phone by simple searching it via desktop. The search engine giant is now adding the ability for users to find their phone directly from web search.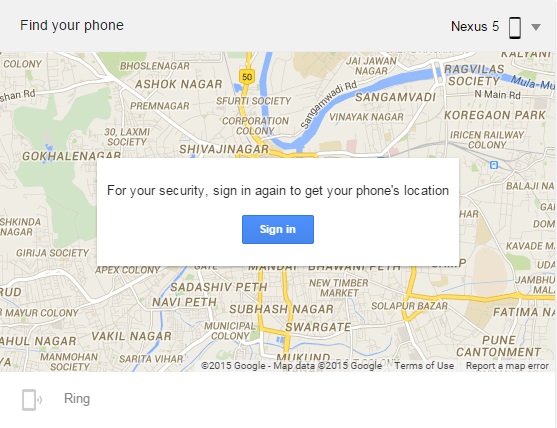 "We've all been there — you've searched under your car seat, tossed around the sofa cushions and you still can't find your phone. If you know where your computer is, you can now ask Google to find your Android phone from your desktop"

Google said in a Google+ post.
Users will simply have to type "Find My Phone" in the main Google search page to get a top result of a map that will locate your phone. Google will locate your phone on a map. It will do it the same way it does for Android Device Manager. After searching for your phone, you can even "ring" your phone to set off its ringtone for five minutes. You can use the drop-down menu in the top-right corner to switch devices, and hit the "Ring" button in the bottom-left to ring the device.
A quick press of the phone's power button will silence it. Unfortunately, Find My Phone does not allow you to lock or erase your device if it is stolen and you will need Android Device Manager to do that.