Apple is making Apple Maps more powerful with TripAdvisor and Booking.com integration. The latest update to Apple Maps brings hotel reviews from these two websites.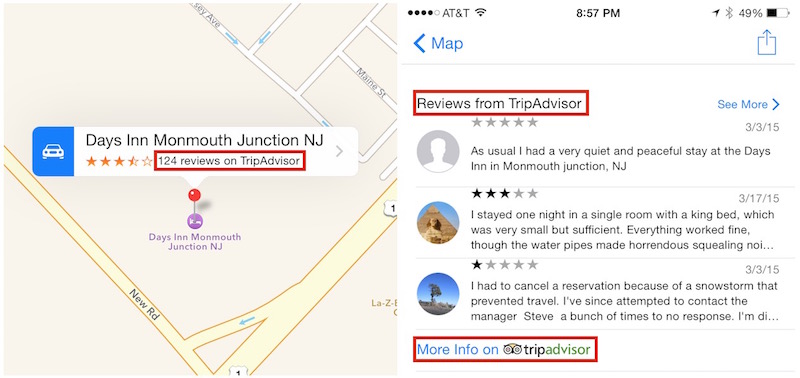 Now when a user searches for a hotel, Apple Maps will pull results like review and customer photos from TripAdvisor and Booking.com. Although these two sites are not listed as Apple Maps sources, users will see the reviews in Maps. Prior to this only reviews from Yelp appeared at the time of Map search that pulled out reviews pertaining to local points of interest without having to leave the app.
The addition of TripAdvisor and Booking.com indicates that Apple is expanding its offerings and no more relying only on Yelp. Apple has not yet made any official announcement but there is a possibility that these additional services could be linked to the company's acquisition of Spotsetter last year that focuses on personalized social search and navigation.