Mailbox for Android has been updated with Material Design features. The latest update will bump the app to version 2.0 with a refreshed UI and other enhancements.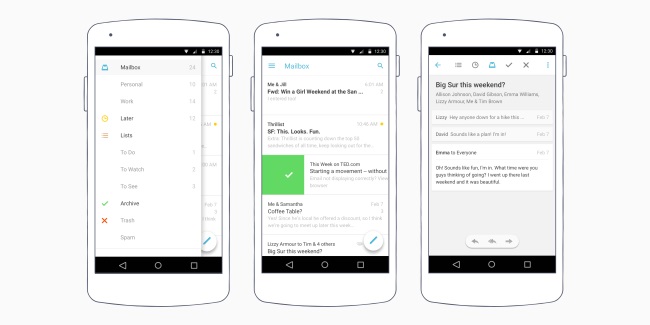 First up, Mailbox has reduced the steps to undo your actions by making it easier than ever to delete, snooze and archive emails with just a few swipes. The Mailbox team has added in a floating compose button which makes it easier to create an email when you are in your inbox. The slide-out navigation drawer now reaches to the top of the screen. 
The app now can be easily scanned and lets you find unread emails. Signatures can now be displayed while you compose your email and users can edit HTML emails before replying or forwarding. Finally, Google Calendar invite emails are rendered in mobile-friendly format.
Play Link  –  Mailbox