Microsoft has unveiled Skype for Business technical preview at its Convergence conference today. The launch of Skype for Business replaces Microsoft Lync.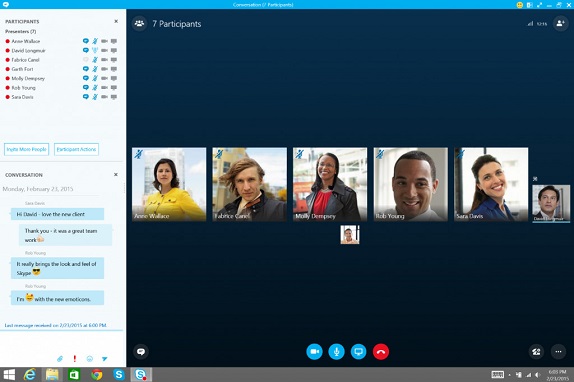 Microsoft will ship with a new client, new server and an updated service within Office 365. Skype for Business will allow you to search for, connect with and chat with other Skype users, whether inside or outside your organization. It will also be integrated into Microsoft Office, so instant messages and voice and video calling with be accessible within Office as well. The service will offer online meetings, enterprise-grade security and compliance and control tools for IT departments.
It also connects Lync customers with any Skype user, regardless of whether or not they are part of their organization. A final version of Skype for Business will be available in April, and you can sign up to the preview over at Microsoft's evaluation site.