Google Drive has updated Android app with an array of new features. The latest update bumps the app to version 2.2 and gets a drag and drop functionality.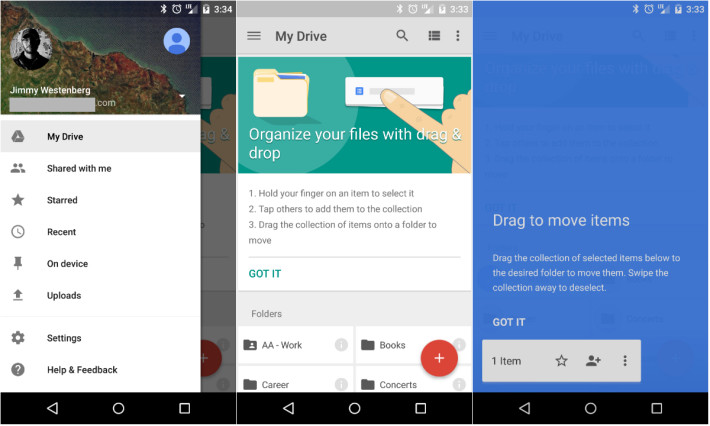 " You can also do more with the group of items like star or pin them to your device with a single tap. Also, when you find a file by searching, you can jump to the location of that file from the details pane to see what other related files might be there. "

posted Google Drive in a Google+ post.
First up, the app is making it easier for users to move files in Google Drive. Users can now grab a whole bunch of files or folders (initiated with a long press on the first file), then drop them in a new location, delete, star, pin, or specify a new location. Prior to this update, they had to select a drop down menu and choose the location to where you wanted to move your file. In addition, the update  enables you to know how many files you have selected towards the bottom of the screen, which will prevent you from moving more files than you'd like. The update also adds improved PDF viewer, key performance and design improvements. 
Play Link – Google Drive