LINE has updated its Android apps with new features and some UI design tweaks. Bumped to version 5.0, the app now allows users to share their Timelines.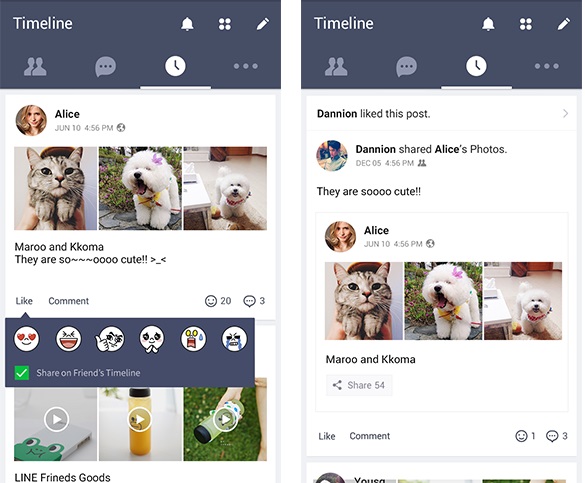 Now when you share or like posts that are set to public, you can also share them with your friends on your Timeline. Posts set to Public will also be posted to the Timelines of any users who like or share them. The option to share posts you like to your Timeline is only supported in some countries and regions. LINE already has other Timeline sharing options like "My Line Friends" and "Group".
Posts set to public will be indicated with a globe icon. There is also an "Only me" setting if you choose to hide your posts completely. LINE app now. LINE has now changed the profile icon to a circular shape as previously they were in square shape. Last month, LINE released sticker phrases that can be selected from different categories like happy, sad, romance, fear, angry and so on.
Play Link – LINE