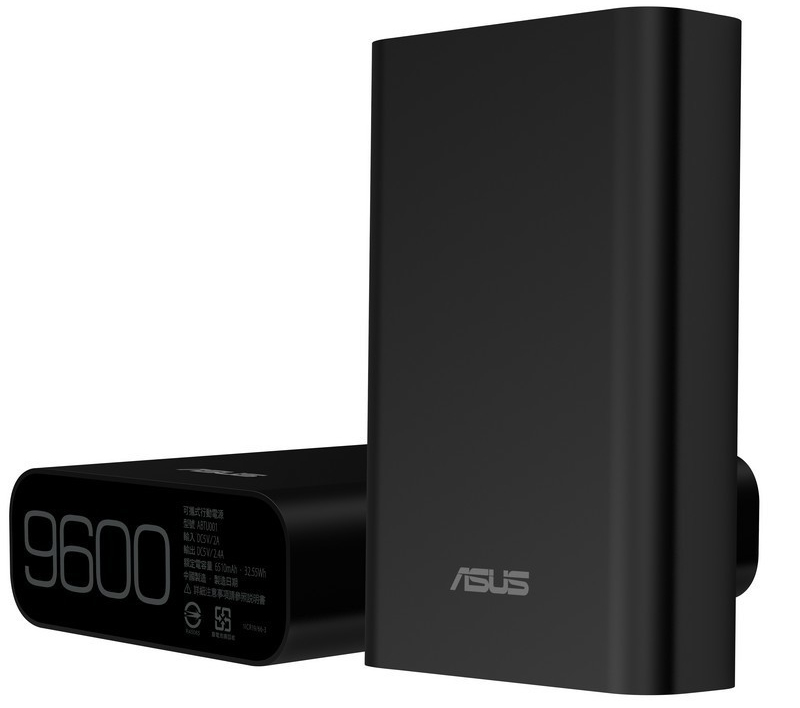 ASUS has introduced ZenPower, the company's first 9600mAh portable power bank in Taiwan. It was originally introduced at the CES last month only to selected media and competes with Xiaomi's 10400mAh power bank. It even looks similar to the Xiaomi Mi power bank. It weighs 215 grams and is 18mm thick, slightly lighter and thinner than the Mi 10400mAh power bank that weighs 250g and is 21.6mm thick. Other dimensions are almost similar.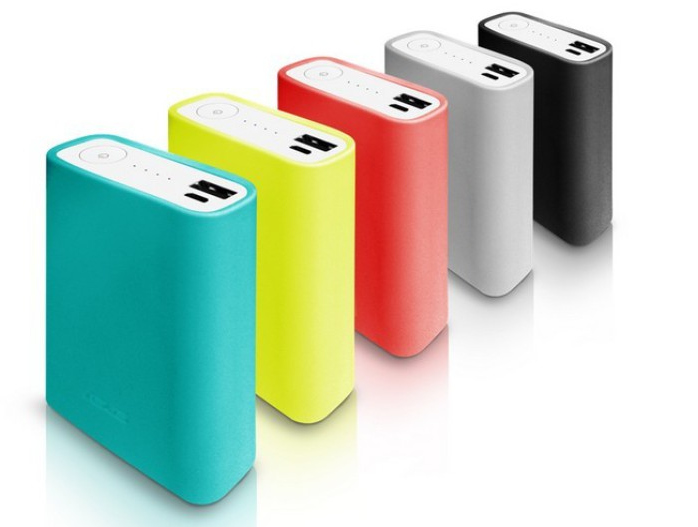 The Asus ZenPower has three 3200mAh batteries, compared to four 2600mAh batteries on the Mi 10400mAh pwer bank. It has 11 layers of protection, compared to 9 layers on Xiaomi's Mi power bank. It has a full USB port with 5V/2.4V output, a micro USB slot for charging, a power button and four LED lights.
The Asus ZenPower comes in black, white, gold, blue and pink matte metallic colors with rubber sleeves in black, gray, red, yellow and green colors. No details about the pricing or global roll out yet.