The U.S. International Trade Commission (ITC) has stated that it will open an investigation into Samsung's patent infringement claims in Nvidia case.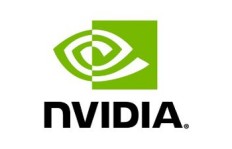 The ITC will investigate the claims made by Samsung that Nvidia violated its patents in many of Nvidia's graphics chips and devices. Back in September Nvidia sued Samsung and Qualcomm for infringing 7 of its patents. Soon Samsung counter sued on patent infringement allegations over semiconductor buffering and data control. Samsung further argued Nvidia is guilty of false advertising by saying the Shield tablet is equipped with the world's fastest processor. The company also filed suit in federal court against Nvidia, Biostar Microtech International, and Elitegroup Computer Systems.
"NVIDIA remains focused on ensuring that we receive fair compensation from Samsung for using our technology in Galaxy phones and tablets. We won't allow ourselves to get sidetracked by the company's attempts to intimidate our partners who have nothing to do with the unlicensed use of our IP."

said David Shannon, Nvidia's, general counsel, in a company blog post.
Along with Nvidia, Samsung's suit also has companies like Biostar Microtech, Elitegroup Computer Systems, EVGA, Fuhu, Jaton, Mad Catz, Ouya, Sparkle Computer, Toradex, Wikipad and ZOTAC, which all sell products using Nvidia technology.