Microsoft has released the Torque search app for Android smartphones,. The Bing powered voice assistant app was first launched for Android Wear devices in October.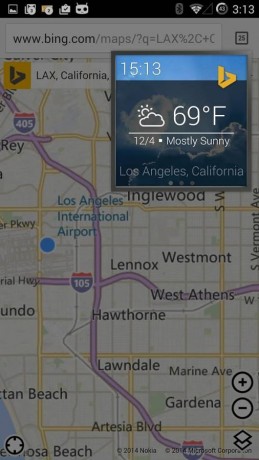 The Torque app works similar to the "Ok Google" voice command however you have to twist your wrist to activate the assistant rather than using your voice. It offers all the necessary information like weather updates, sports scores, information about nearby restaurants, stock prices, and more.
Now, the Torque app will work by shaking your phone if you don't have a Android Wear smartwatch. The 'Shake Anytime' option on the app will be disabled by default and users will have to check the box to activate the feature.  In addition, users would need to sign into their Microsoft account to use the voice-based search app. Along with shaking the phones, users can also activate the microphone by hitting the "b" button in the pop-up window.
App Link –via