Truecaller has announced that it has surpassed 100 million mark globally.  The popular phone directory app revealed that it receives 1.5 billion search requests in a month.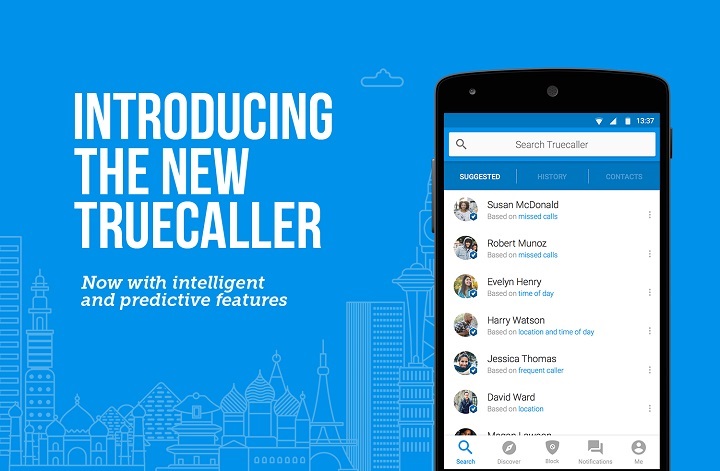 Truecaller has doubled its daily new users in less than three months, said the company in a statement. As of November, India accounted for over 45 million users and 600,000 new users are being added every week from the country. In addition to the increased user base, Truecaller also announced new features for the app. The updated app now focuses on predictive style features, suggesting who to contact based on call history, time of day, and place.
httpv://www.youtube.com/watch?v=RcsUwvNSEdY
The version 5.0 of the app pulls in information from contacts' social media profiles to keep their entries up-to-date, and allows users to search their own address books and Truecaller's 1.5 billion-contact directory. Once a user profile is pulled, you just need to swipe left to text or swipe right to place a call. The update is currently only rolled out for Android devices and will soon land on iOS and Windows Phone.
In October of this year, Truecaller received USD 60 million in funding from VC firms Sequoia Capital, Atomico, and Kleiner Perkins Caufield Byers.The company also launched Truedialer app for Android to